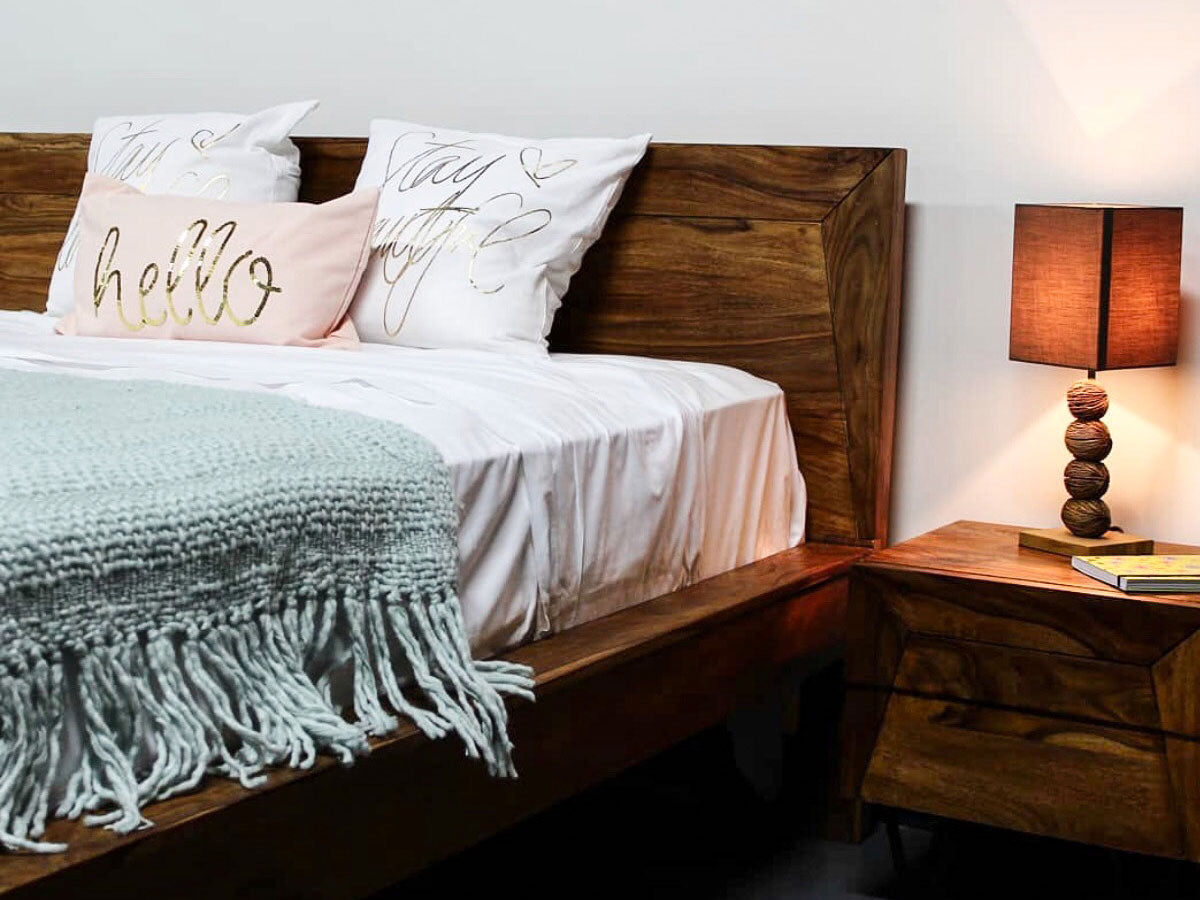 How To Style Your Bedroom in 3 Easy Steps with CasaSuarez
The bedroom is one of the most critical rooms in the house. It is where we relax, unwind, and recharge our batteries after a long day. Therefore, creating a comfortable and stylish bedroom reflects our personality and style. In this blog post, we will share 3 easy steps to style your bedroom with CasaSuarez, a company specializing in handmade natural wood furniture and décor.
Choose the Right Bed from CasaSuarez
The bed is the centerpiece of any bedroom, and it is vital to choose the right one. CasaSuarez offers a range of natural wood beds that are beautiful and eco-friendly. The natural wood gives the bed a warm and rustic feel, perfect for creating a cozy atmosphere in the bedroom. Additionally, the natural wood bed can match with various bedding options to suit any style, from modern to traditional.
Add Bedside Tables from CasaSuarez
Bedside tables are a practical and stylish addition to any bedroom. They provide a convenient place to store your books, glasses, and other essentials while adding a touch of elegance to the room. CasaSuarez offers a range of bedside tables made of natural wood that match their bed frames perfectly. These tables are not only functional but also beautiful, adding to the overall ambiance of the room.
Decorate with Wall Decorations from CasaSuarez
Wall decorations can add a touch of personality and style to any bedroom. CasaSuarez offers a range of wall decorations made of natural wood that are both beautiful and eco-friendly. These wall decorations can create a focal point in the room or add a touch of texture and warmth to the walls. From rustic wooden shelves to unique wall art, CasaSuarez has a variety of options to choose from.
In conclusion, styling your bedroom with CasaSuarez is easy and fun. You can create a cozy and stylish bedroom that reflects your personality and style by choosing a natural wood bed frame, adding bedside tables, and decorating with wall decorations. CasaSuarez's handmade furniture and décor add beauty to your home and help you create an eco-friendly and sustainable living space. Visit our Instagram page where you can check out all the quality handmade furniture pieces we offer!
Sneak Peek Decor Trends for 2023
As the world moves towards a more sustainable and eco-friendly lifestyle, it's no surprise that interior design is following suit. The new year is the perfect opportunity to refresh your home and u...
Read more