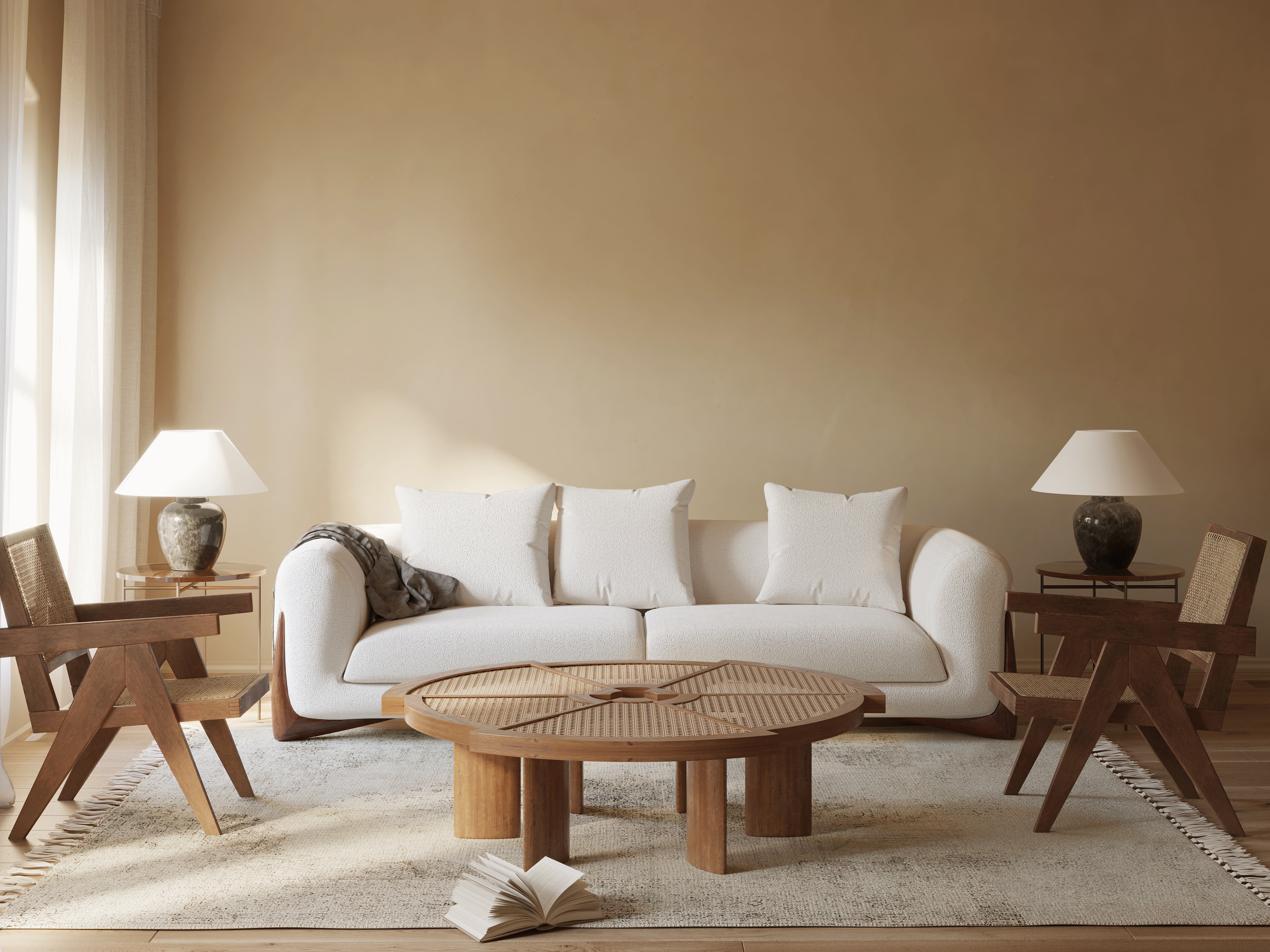 Casa Suarez Returns
Try any Casa Suarez product for 30 days.
If you don't love it, you may ship it back and we'll give you a full refund. 
RETURNS, REPLACEMENTS AND REIMBURSEMENTS
30 Day policy
Within 30 days of purchase if for whatever reason you are not completely satisfied with your Casa Suarez Product(s), you may be eligible for a refund, replacement or reimbursement. 
If you change your mind about an item, you will be asked to pay a 20% restocking fee as well as handle delivery costs, provided that the product is suitable for resale upon inspection. In certain cases, an in-store credit will be provided. Shipping fees incurred to send your products are also non-refundable.
Refunds
Within 2 business days of receipt of the Products at one of our warehouses online shop, Your total payment for your Products to Casa Suarez will be refunded to You via the method of payment made during checkout. If You purchased via interest-free finance extra charges may apply by Your supplier.
DAMAGE CLAIMS
Any damage claims must be reported within 48 hours of the receipt of purchased items to info@casasuarez.ca. Once contacted, our representative will send an official damage claim form to be filled out within 48 hours. If the customer notices any damage to the outside packaging of the item, they should sign the bill of lading or shipping receipt as "damaged upon receipt/inspection."
If you suspect any damage to the item, please take pictures of the packaging prior to opening, as well as the damage to the goods after opening. Claims filed without clear pictures of the damage claimed will not be processed. Pictures should include a clear view of the item, the label, the damage, and if applicable, a clear view of the packaging.
Please note that wood furniture has natural flaws and imperfections. These details add to the unique beauty of each of these pieces and are not considered a defect nor as damage. On a similar note, the natural colour variations and veining in real stone are considered an important aspect of the individual piece.
Should the damage claim be approved, the client will have the option of receiving a replacement article, a store credit, or a reimbursement for the value of the product. Should the client choose a reimbursement instead of a replacement, the reimbursement will be issued 1-3 days after Casa Suarez has received the returned item.
Casa Suarez will not accept any returns that have not been previously approved. In some cases, exceptions may apply, and will be subject to a 25% restocking fee.
The following limitations are imposed on returns of Products:
1. To be eligible for a return You must be a full paying customer. If you did not purchase your Casa Suarez product(s) you are not eligible for a return. To complete your return, we require a receipt or proof of purchase and for You to be available for the scheduled pick up time.
2. The 30 day trial is limited to two per household at any time and cannot be used to exchange for another colour or size.
3. Products that are stained or damaged to the extent that our charity partners (who receive the returned products) refuse it, will not be eligible for a return or refund.
4. If we are unable to refund your payment via the method of payment made during checkout, we will arrange payment to your designated financial account, provided that the account is in the same name as your photo identity shows, or you provide us with a valid Statutory Declaration stating that the financial institution account provided for the refund is yours and directing payment to that account. Acceptable identification must be a photo of you and also include your full name with a future expiry date. For example, a Canadian Drivers Licence or Passport. This information will be securely recorded and handled in accordance with our Privacy Policy. It may be used for fraud protection activities and it may be disclosed to state and territory departments upon request, as required by law.
5. Please note, when returning products totaling $1,000 or more and requesting a Tax Adjustment Note, your name, address and ABN (if applicable) will be required.
FINAL SALE ITEMS
There will be no reimbursement issued for Final Sale items. Should a return be authorized on such an item due to damage or another approved event, the client will be given the option of receiving a replacement or a store credit totalling the value of the items in question.
We assure that every item shipped from Casa Suarez is of the highest quality, and inspect each piece prior to shipment. As part of this guarantee, Casa Suarez offers a limited warranty on its furniture:
This warranty is valid for 6 months on chairs, and 12 months on all other furniture pieces. It covers the repair or replacement of defective pieces. This warranty is only applicable for regular use of furniture, and will not apply to cases of misuse, alteration, improper care, normal wear and tear, corrosion, water, fire, or other acts of nature, including, but not limited to, earthquakes, and tornados.
This warranty is non-transferable, and can only be used by the original purchaser of the item in question. It also does not cover any applicable transportation fees. All terms and conditions can be changed without previous notice. The applicable terms are those effective as the date of payment and will be included on your final Invoice.
• Avoid putting hot dishes directly on the furniture
• Avoid putting a laptop directly on the furniture
• Ensure to clean right away liquid stains
• Clean the furniture with a soft tissue and a mild soap. Don't use any abrasive product.
• Use as many mats or coasters as possible under any accessories or dishes.