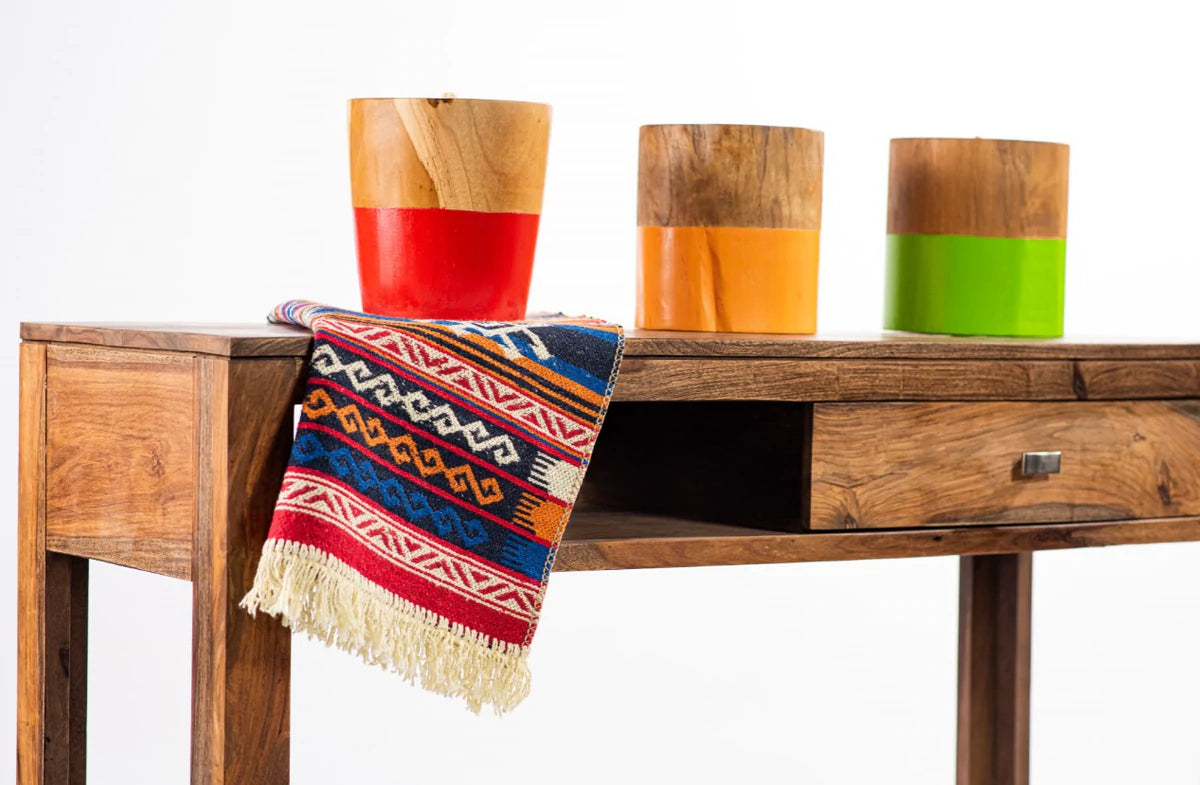 4 Creative Ways to Decorate a Console Table
Our console table brings a lot of life to our home. It can serve as decoration, as a point of support, to store things or for our personal use. Therefore, this type of table plays an important role in your rooms and deserves to be highlighted. It's time to get out all your home accessories, let your creativity fly and get to work to give the best style to your console table!
Bring It to Life With Plants or Flowers 
Plants and flowers are always a good choice. They fill our spaces with vitality and freshness. Furthermore, if you use your console table to work, they will help you to flow your ideas better. Depending on the size of your table you can choose large or small plants. We assure you that this decoration will give a wonderful and very natural touch. 
Cover Your Console Table with a tablecloth 
You can use colorful tablecloths or any design you like to cover your console table. This can be very effective if the wood is looking worn or the color of the table does not match with the rest of the elements in the room. Play with different tablecloths and fill your table with life with this simple step. 
Place Eye-Catching Objects
In this step we are going to give you some recommendations but you can also let your creativity run wild.
Any object well placed can give a lot of style to your console table. You can place books, magazines, sculptures, candles, vases or any element that complements your table beautifully.
Light Up Your Table
A lamp is ideal for decorating your console table. It will also be very useful if you use it to study. Look for a lamp that matches the style of the table and that will make it stand out when you turn it on. 
Enjoy and learn from these simple steps to give a new look to your home. In Casa Suarez we have a beautiful collection of console tables to give life, harmony and aesthetics to the corners of your home.

Shop our console tables here