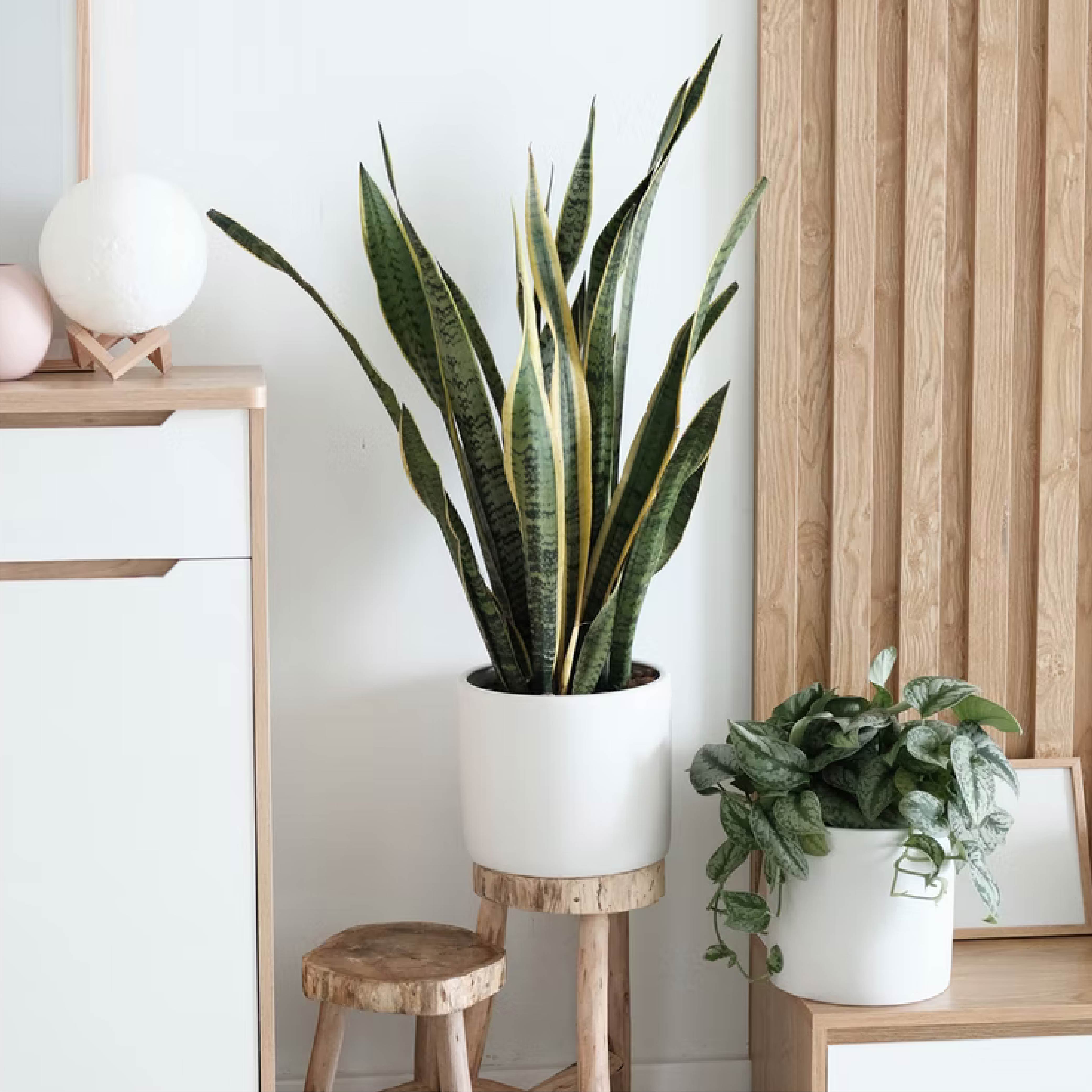 4 Best Houseplants for Decorating Your Home 
Today's blog is full of greenery. We bring you a must-have decoration for your home that will fill your rooms with harmony, freshness and peace. Learn about the best houseplants for decorating your home and learn how to take care of them. 
Sansevieria 
Sansevieria is a fabulous plant for your home. Its striking colors and long leaves will make it stand out wherever you put it. It is a plant that needs very little water and its striking green color adds vitality to any corner. Plus this gift of nature improves the quality of the air in your home. 
Succulents 
Succulents are ideal for small homes because of their size and easy care. You can place them near natural light sources and clean their leaves frequently with a damp cloth to protect them from dust in the environment.

You can play with them by placing them in colorful and fun pots. Do not forget to take care of the wooden furniture where you place them avoiding water filtrations on it!
Ferns 
Maybe you didn't know it but the fern can be a great amulet for your home. This ancestral plant has been on the planet for more than 500 years and besides being wonderfully adaptable anywhere, it has healing properties.

That's right, ferns can also be used as a medicinal plant to cure pain, soothe us and improve our air quality.
They are also super easy to care for and require little water and daytime sun.
Monstera
This plant will not go unnoticed in your home. Its large leaves and tropical shape have made it a very popular plant for decorating homes.

Its care is simple, the only thing you should keep in mind is not to leave it on the balcony at night. Since the cold can spoil it.
The use of plants in the home also helps to channel energy and give freshness to your spaces. You will see how plants positively impact your mood and fill your home with love.

If you like this blog share it with your friends. In Casa Suarez we love to share home tips that can be useful to everyone.