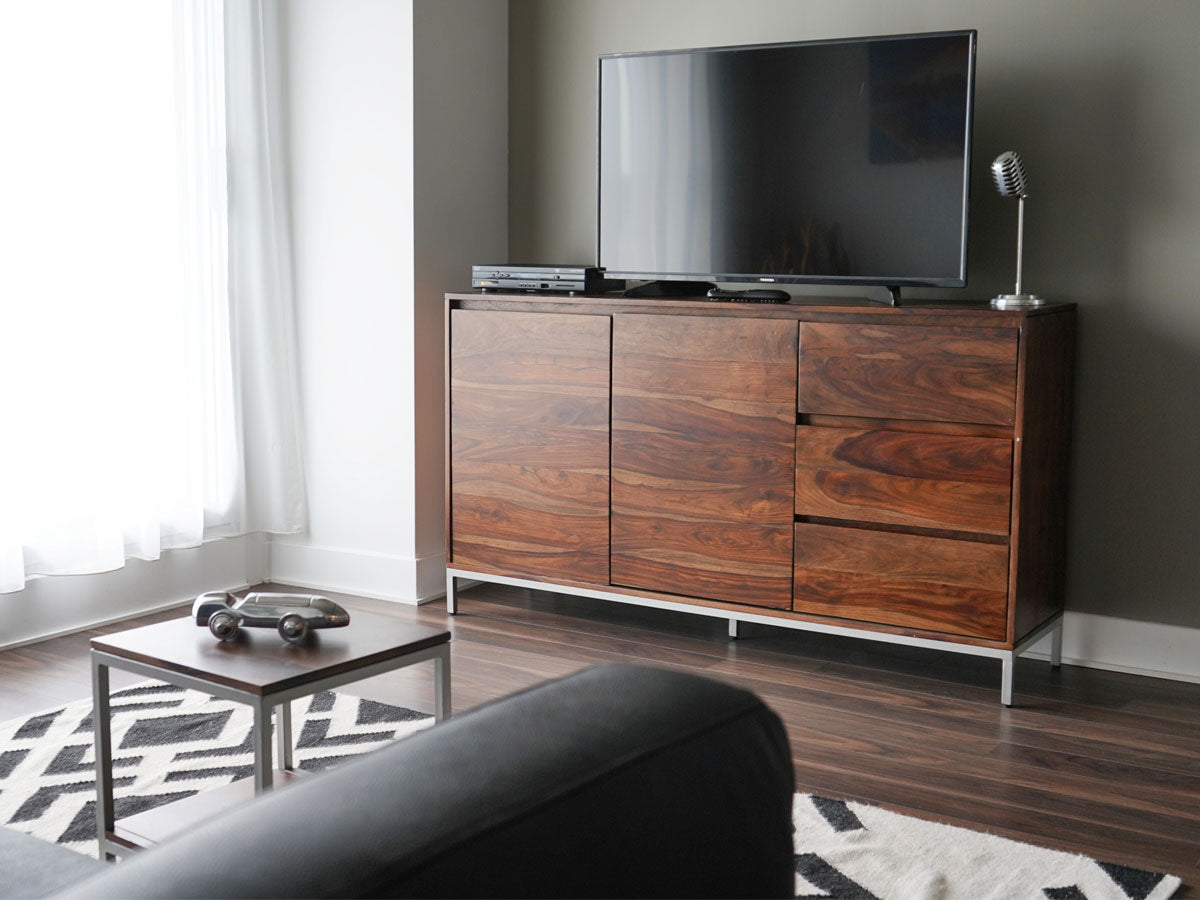 Benefits Of Having Natural Wood Furniture in Your Home
Wood furniture has been a staple in homes for centuries, and with good reason. It is aesthetically pleasing and offers a range of benefits that make it an excellent investment for any home. In this blog, we'll discuss the advantages of having natural wood furniture in your home and why you should consider buying handcrafted hardwood furniture from CasaSuarez.
Durability and Longevity
Natural wood furniture's main benefits are its durability and longevity. Unlike other materials such as plastic or metal, wood can withstand wear and tear and last for generations. With proper care and maintenance, a high-quality wooden piece of furniture can last for many years, making it a worthwhile investment.
Eco-Friendly
Another advantage of natural wood furniture is that it's an environmentally friendly option. Unlike synthetic materials, wood is a renewable resource, and its furniture is biodegradable. Furthermore, the production of wood furniture generates less pollution than that of furniture made from other materials.
Aesthetically Pleasing
There's no denying that natural wood furniture is beautiful. The natural grain patterns and variations in color add character and warmth to any room, making it a great addition to any home. Furthermore, wood is a versatile material that can be stained or painted to match any decor style, making it an excellent choice for any home.
Examples Of Hardwood Furniture Pieces from CasaSuarez
CasaSuarez offers a wide range of handcrafted hardwood furniture pieces made from the finest materials. From coffee tables and sofas to beds, our furniture is to last and add beauty to any home.
Our coffee tables are handcrafted from solid hardwood and feature a natural, rustic finish that will add warmth to any living room. Our coffee tables come in various shapes and sizes, making it easy to find the perfect one to suit your needs.
Our sofas have high-quality materials designed to offer comfort and style. With a range of styles to choose from, our sofas are the perfect addition to any living room and will provide a comfortable seating option for years to come.
Our beds are handcrafted from solid hardwood and feature a rustic finish that adds warmth to any bedroom. Our beds are designed for comfort and are perfect for resting after a long day. With a range of sizes to choose from, you're sure to find the ideal bed to suit your needs.
In conclusion, having natural wood furniture in your home offers a range of benefits, from durability and longevity to eco-friendliness and aesthetic appeal. If you're looking for high-quality, handcrafted hardwood furniture, look no further than CasaSuarez. Visit our website where you will find a wide range of furniture pieces, you're sure to find the perfect piece to suit your needs.