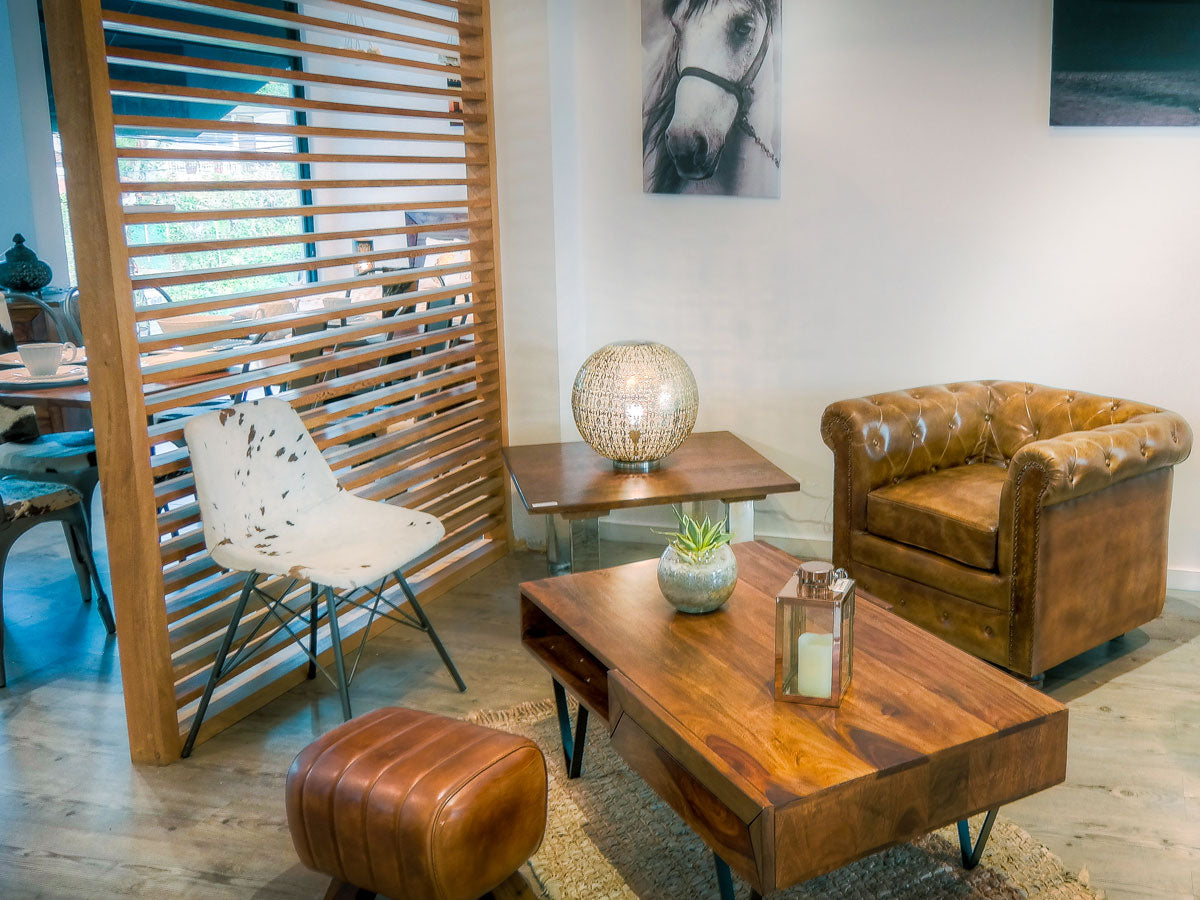 Real Wood Furniture: Personalize Your Home With Real Wood
It is known that any house decorated with wood acquires warmth and displays a simply authentic style. Above all, it calls for well-being, harmony, and a return to basics. Some teak, acacia, or even mango wood furniture can create a unique natural environment. This article offers some ideas or tips for decorating your interior with wood.
Real Wood Furniture
The natural decoration style is very fashionable this season, with wood being the king of materials. With a traditionally rustic air, wood has again become a significant element of interior decoration. It has come out of its most typical and structural uses to become the protagonist of a wide variety of styles: Scandinavian, industrial, or even country.
An elegant and classic way to include solid wood in your decor is to use original solid wood furniture. At CasaSuarez, we offer real wood furniture that gives a minimalist feel to the room. Another option is to opt for distressed wooden doors, which will give any room an elegant and majestic look. If you prefer to opt for shy touches of natural wood to break the monotony, our shelves at CasaSuarez will undoubtedly be your best option.
Accessories can transform a space in your home into a very stylish environment. Lamps we offer at CasaSuarez, chests of drawers, or sidetables and decorations carved in wood will manage to create an ultra-sophisticated atmosphere!
Recycled wood
If we focus on the decorative function of wooden panels, we will have many alternatives to decide. As many colors, finishes, and shades as wood can have. We can achieve a classic effect with more noble and polished woods. Or a rustic effect with untreated raw wood, visible knots, and veins. It all depends on our tastes, the space we want to decorate, etc.
One of the hottest trends today is covering walls with reclaimed wood panels. It is a perfect option to give a second chance, for example, to some old wooden boards. You get a natural, worn, and authentic touch.
Another attractive option that can also become a great DIY job, if you like it, is to cover the wall with narrow strips of wood placed horizontally and vertically. You will get an immediate modern effect.
Conclusion
Wood is an important material used structurally in architecture and a timeless element to incorporate into interior design. Wood can capture a specific organic heat that is difficult to reproduce otherwise. Few materials are as versatile and adaptable, making aspects of wood interior design present in every space, from rustic country homes to the most modern and artistic spaces. Visit CasaSuarez today for the real wood furniture in Canada.