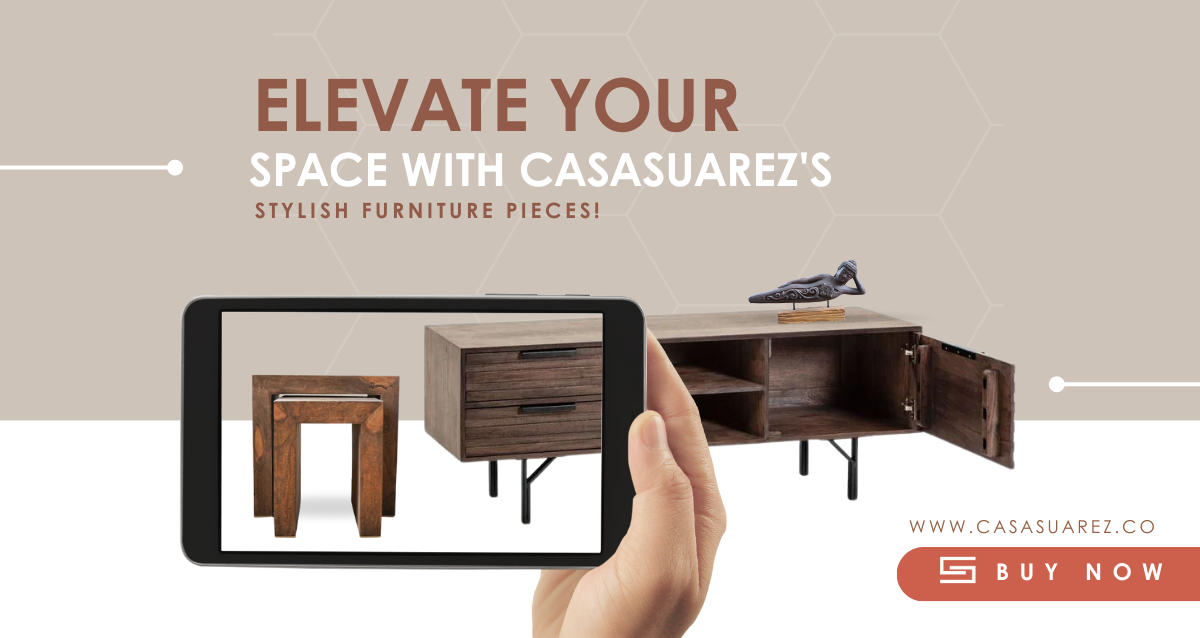 Elevate Your Space with CasaSuarez's Stylish Furniture Pieces!
Looking to transform your living space into a haven of elegance and functionality? Look no further than Casa Suarez! Our exclusive collection of handpicked furniture is designed to not only enhance your decor but also add convenience to your lifestyle. Discover the perfect blend of style and utility with our featured products:
Zen Night Table - Wooden Bedside Table with Drawer and Storage Shelf 
Introducing the Zen Night Table - your bedside essential for a clutter-free sanctuary. With a thoughtful combination of a spacious drawer and a convenient storage shelf, this wooden night table effortlessly combines practicality with aesthetics. Keep your essentials within arm's reach while maintaining a serene and organized ambiance. Crafted with precision and finished with finesse, the Zen Night Table is a must-have addition to your bedroom oasis.
Zen Side Table Set - Wood side Tables Nightstand 
Zen side table set-wood inside tables nightstand 
Complete the symmetry and balance in your bedroom with our Zen Side Table Set. These wooden side tables not only act as stylish nightstands but also offer a harmonious blend of form and function. Crafted to perfection, these tables provide the ideal platform for your bedtime essentials, adding an air of sophistication to your space. Experience the Zen-inspired tranquility with every glance at these exquisite nightstands.
Madison Wood Media Unit - TV Stand Media Console With Cabinet Drawers 
Upgrade your entertainment hub with the Madison Wood Media Unit. Designed to house your media essentials while exuding a contemporary charm, this TV stand media console is a true masterpiece. The cabinet drawers offer ample storage for your gadgets and remotes, keeping your space tidy and organized. Enjoy movie nights and gaming sessions in style as the Madison Wood Media Unit seamlessly blends aesthetics and functionality.
Why Choose Casa Suarez?
CasaSuarez is your ultimate destination for premium furniture that transforms your living spaces into showcases of elegance and comfort. Our curated collection reflects our commitment to quality, craftsmanship, and style. Each piece is a testament to our dedication to enhancing your lifestyle with furniture that stands out and stands the test of time.
Experience the Casa Suarez Difference - Shop Now!
Explore our website today to discover these remarkable furniture pieces and more. Elevate your decor, simplify your life, and make a statement with Casa Suarez's exceptional offerings. Your dream space awaits – shop CasaSuarez now and redefine luxury living! Follow our Instagram to stay tuned for all new offers and elegant furniture pieces!