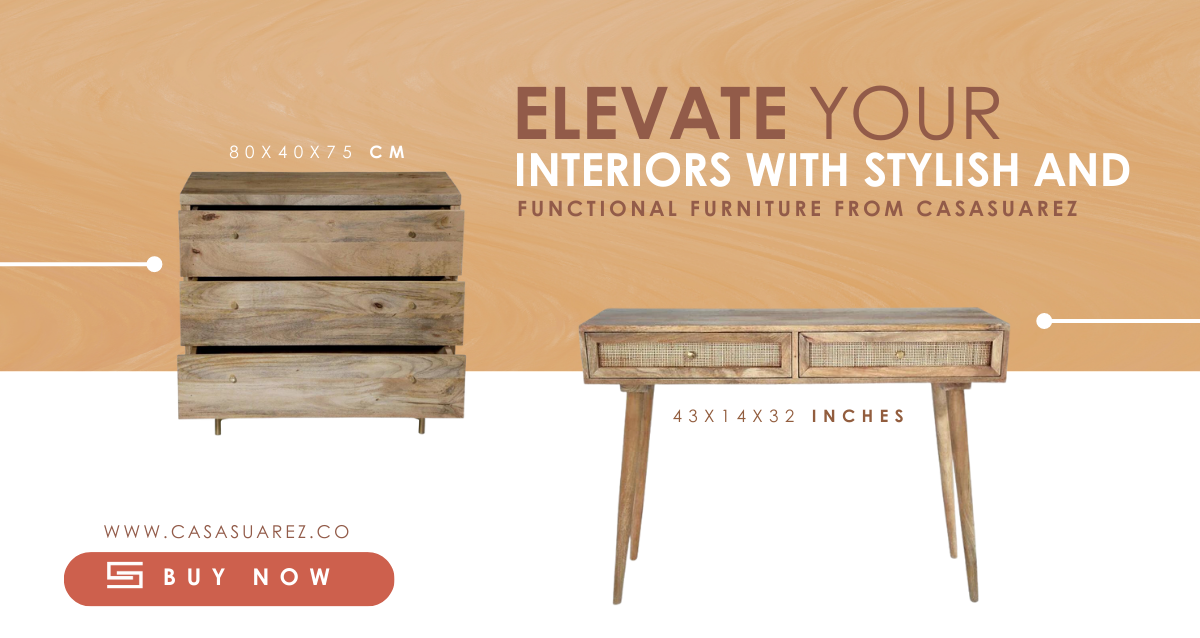 Elevate Your Interiors with Stylish and Functional Furniture from Casa Suarez
Are you on the lookout for furniture that seamlessly combines style and practicality? Look no further! CasaSuarez presents a handpicked collection that not only enhances the aesthetics of your space but also offers smart storage solutions. Our latest range introduces three remarkable pieces that will transform your home into a haven of elegance and organization.
Elevate Your Entryway
Step into a world of contemporary design with our WDN Strew Range Console Table. This console is not just a visual delight but also a functional addition to your hallway, living room, or entryway. Its sleek lines and minimalist appeal make it a perfect match for modern interiors. With two spacious drawers, it effortlessly merges style with storage, allowing you to keep essentials within reach while maintaining an uncluttered space.
Elegance Meets Utility
Infuse a touch of sophistication into your bedroom with the WDN Ring Range Chest of Drawers. This piece offers a practical solution for storage needs. With three drawers, it's a stylish organizer for your essentials. Impeccable design and expert craftsmanship make this chest a true embodiment of luxury and functionality.
Where Style Meets Purpose
Upgrade your living areas with the Metric Chest Drawers from CasaSuarez. This contemporary chest of drawers effortlessly blends into diverse decor themes while providing ample storage space. Its modern design is a statement in itself, and the spacious drawers ensure a clutter-free environment, keeping your essentials organized and easily accessible.
Discover a new level of organization and charm with our exclusive furniture pieces. CasaSuarez's dedication to quality materials and fine craftsmanship ensures that each furniture item not only enhances your decor but also adds convenience to your daily life.
Revamp your space with our functional and stylish furniture selections. Dive into our website now and explore these exceptional pieces that promise to elevate your living experience. Embrace the perfect blend of aesthetics and functionality with CasaSuarez!
Ready to elevate your space? Shop now on our website and explore our offerings! To stay inspired, follow us on Instagram. Your journey to more stylish and organized spaces begins with Casa Suarez!