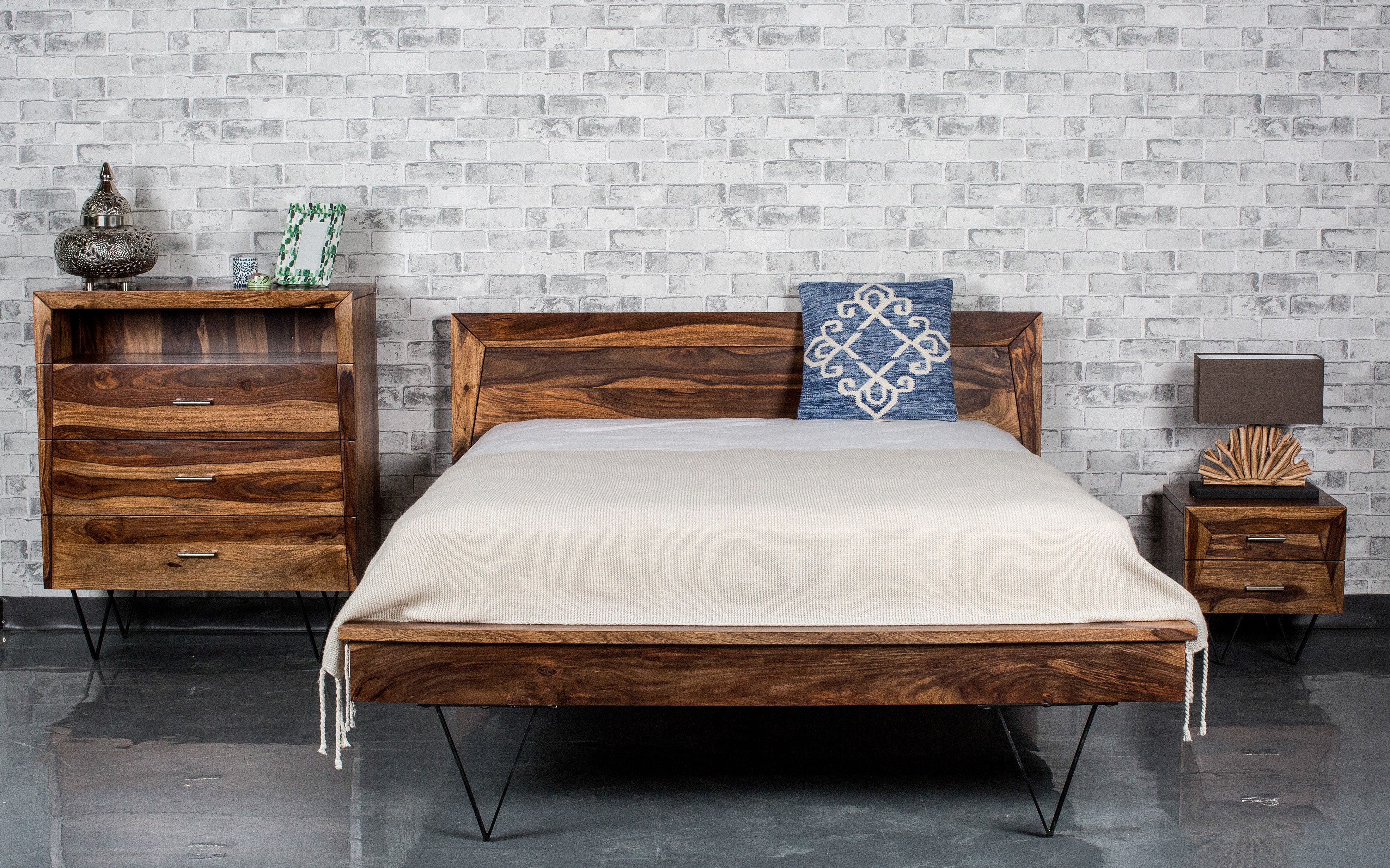 Things to Consider When You Buy a Bed
Our bed directly influences the quality of our sleep and therefore we must take into account some aspects when buying it. We spend many hours replenishing our energy so this piece of furniture has become a sacred piece. Know our tips to choose a good bed and have a better sleep. 
Measure the Bed
One of the most important things to take into account when buying a bed are its measurements. These should be proportional to your room so that they fit perfectly and do not obstruct the space. On the other hand, it is important that you analyze on which side you want to put the bed. If you have a larger room you will be able to play more with the spaces and it will allow you to give a completely different look to your room. 


Check the Quality of the Base and Mattress
The quality of your mattress and the base of your bed go together. It is important that you have a firm base to be able to support the mattress. The mattress should not move around. On the other hand, it is important that you try different types of mattresses and bases that are more suitable for your back. Another trick is the height of the bed. If you live in places that are colder, you may want to opt for a high bed. This is useful because the more the base is away from the floor, the less cold you will feel. 


Change Your Mattress if Necessary
A mattress has a life span of approximately 10 years. However, there are cases where they can last much longer. This will depend a lot on how much you decide to invest, the materials of the mattress and the quality. It is important that you are constantly flipping and checking your mattress as they can weaken over time. Also choose the material that best suits your skin and the one that will assure you the longest life. 


Take Into Account the Material
At Casa Suarez we strongly recommend wood as a material for the base of your bed. We base our preference on the firmness of the wood, its durability, its ecological touch, its resistance and its beautiful aesthetics. In the market you will find a diversity of materials but without a doubt if you want to have a bed that will accompany you for generations, wood is the best choice.  


Determine Your Pillow Type
To determine your pillow type you should consider the following three aspects:

1. Sleeping on your back

If you sleep in this position you require more support for your neck. Therefore, you need a medium pillow of approximately 12 to 13 cm. of firmness and medium thickness to avoid putting pressure on the neck. Viscoelastic and fiber pillows are ideal for those who sleep in this posture.

2. Sleeping on your stomach

When you sleep in this position your head remains turned to one side or the other, causing excessive pressure on the jaw joints. Therefore, a low pillow of approximately 10 cm is the most suitable for this posture.


3. Sleeping on the side

This is the most common posture, so choosing a pillow with a medium-high height is recommended. You can choose a pillow 15 cm high and you should keep in mind that it is important that your head and neck are aligned with the axis of your spine.
Remember that taking care of your sleep should be a priority and that your bed plays a very important in raising your energy.

Discover our collection of beds at Casa Suarez and remodel your room to have the sweetest dreams.