5 Decorating Tricks For Your Bedroom
Did you know that you can end up sleeping for a third of your life if you get eight hours of sleep every night? That's an enormous amount of time spent in your bedroom. So, wouldn't it be an excellent idea if you put a lot of thought into your bedroom décor and made it an area of rest and recovery?
Create your calm haven by considering the following decorating tricks for your bedroom:
Decorating Tricks for Your Bedroom: Make a Statement with Cushions
Throw pillows and cushions can add so much vibrancy, comfort, and color to your bedroom, all without having to attack the walls with a paintbrush. If you pride yourself on having a clean, calm, and natural environment with neutral colors on your walls, then cushions can break through the cleanliness and add that much-needed warmth and comfort.
You can even take it one step further by introducing a range of throw pillows that follow a theme or particular style you hope to achieve with your bedroom décor. Alongside style, cushions are comfortable to relax with on both beds and sofas.
Decorating Tricks for Your Bedroom: Don't Underestimate Lighting
You may think that the only thing you need to complete your bedroom décor is the main bedroom light, but have you thought about adding warmth, ambiance, and comfort with lamps? Table lamps for your bedroom can offer a "wow" factor that upgrades the space from being okay to extraordinary. What's more, natural lighting can provide a beautiful serenity that you can't get from regular light shades.
Decorating Tricks for Your Bedroom: Stick to a Theme
Your bedroom can quickly become your sanctuary, but it requires you to be smart with your décor. You need to think about wall colors and your furniture, making sure they complement each other. A busy environment can impact your sleep, so why not opt in for a bedroom furniture "theme"? For example, you can go for an all-natural bedroom décor theme.
Decorating Tricks for Your Bedroom: Layer with Colors
If you're looking to revamp your bedroom décor, the best place to start is with color. You can then choose furniture to work with that hue for the ultimate sleeping paradise. If you prefer industrial furniture with hints of brown and gold, then layer those colors in everything else. Wite natural earth tones details you can tie the look together.
Including color into your room doesn't have to be overwhelming or distasteful. If you pay attention to bedroom décor trends, you can find yourself with a sleeping haven akin to those in home and garden magazines. 
Decorating Tricks for Your Bedroom: Think Comfort
Knowing that you're going to spend around a third of your life in your bedroom, you want to make sure the décor you choose is also comfortable. Treat yourself to luxurious bedspreads and cushions, pay particular attention to rug choices, and even introduce some pouffes to evoke a sense of welcome and luxury. Your bedroom is your private sanctuary, so one of the most important things you can do is make it comfortable for yourself. What's more, you don't have to compromise on style to do so.
You don't have to be a design expert to introduce incredible bedroom décor into your home. Instead, you just need to invest in quality accessories and furniture, do your research and think about the color options that are suitable for a bedroom environment. You can then relax in your private sanctuary – one that you created all by yourself.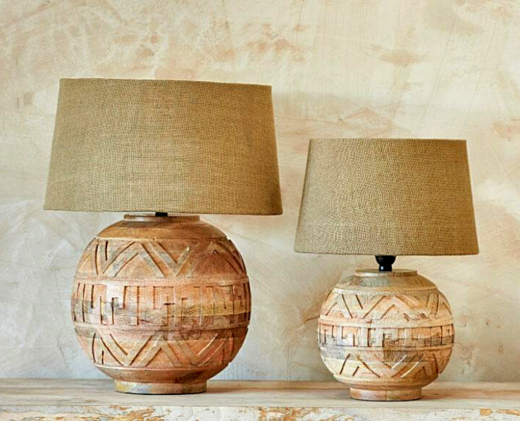 How To Use Decorative Lamps At Home
In decorating the spaces of your home, light is a fundamental aspect. It goes beyond buying a functional and well-designed lamp. Depending on the type of light, environments are created: Ambient or...
Read more