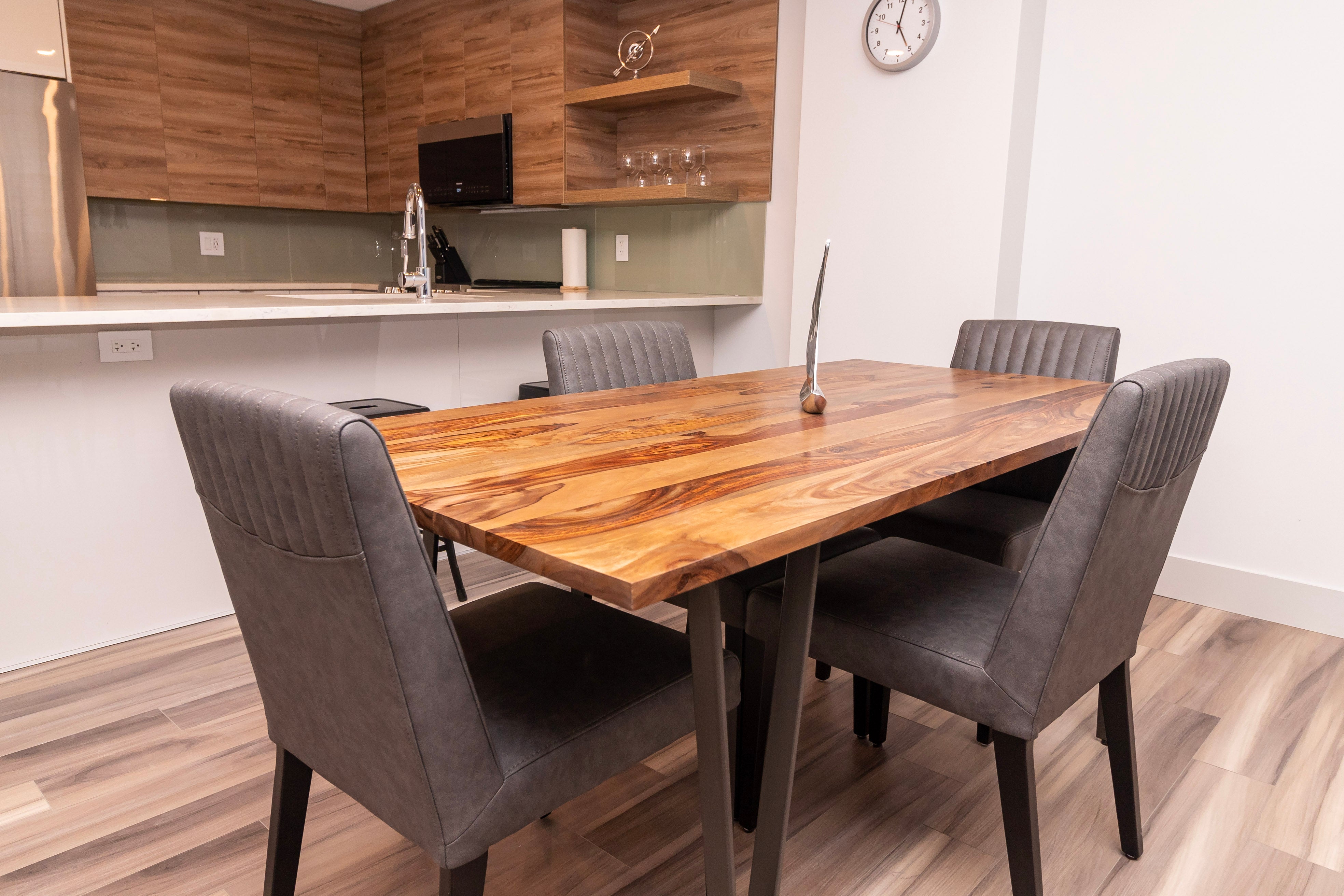 5 Reasons to Buy a Live Edge Table
The dining room is definitely the center of our home. That's where we share laughter, food, conversation and much more. That's why we always try to give our dining room table a harmonious look that fits perfectly to the place and will be with us for many years to come. At Casa Suarez we have our beautiful Live Edge Table. A piece of furniture that we love and has many benefits for your home. Here we tell you about them. 
1. The Perfect Material 
The Live Edge Table is constructed from mango wood and its legs are made of iron. These materials are characterized  for their durability and strength. Surely if you are thinking of investing in a dining room, you want it to last. Therefore, with these materials your table will have a long life cycle. 
2. A Color That Match With Your Living Room 
The color of the dining table wood is ideal for matching with any variety of chairs or benches. You can play around by combining different colors that highlight the wood and accommodate the style of your living room. On the other hand, the smooth surface is easy to clean and can withstand weather fluctuations when placed outdoors. Therefore, you won't have to worry about the color of the wood changing. 
3. A Size You Will Love 
Our Live Edge Table has the perfect size to welcome all your guest. Its size is ideal to accommodate large families, guests and all the dishes you need. You won't have to worry about lack of space because its shape is designed to accommodate everything and everyone. 
4. A Stylish Dining Room  
Our dining room is designed to stand out in your living room. Its natural materials and rustic style make it a perfect complement to your home. You can also decorate it to your liking to surprise all your guests.
5. Suitable Everywhere 
As mentioned above, your Live Edge Table does not have to remain in a fixed location. On the contrary, its high-quality materials allow it to adapt to both indoors and outdoors. So if you are someone who likes to move furniture around, this table is ideal for you. 
Now that you know all the benefits of the Live Edge Table, all you have to do is click on this link, buy it and enjoy a delicious dinner with many guests in your home. 
follow us on Instagram and get inspired with our dining rooms and tips to decorate your home.