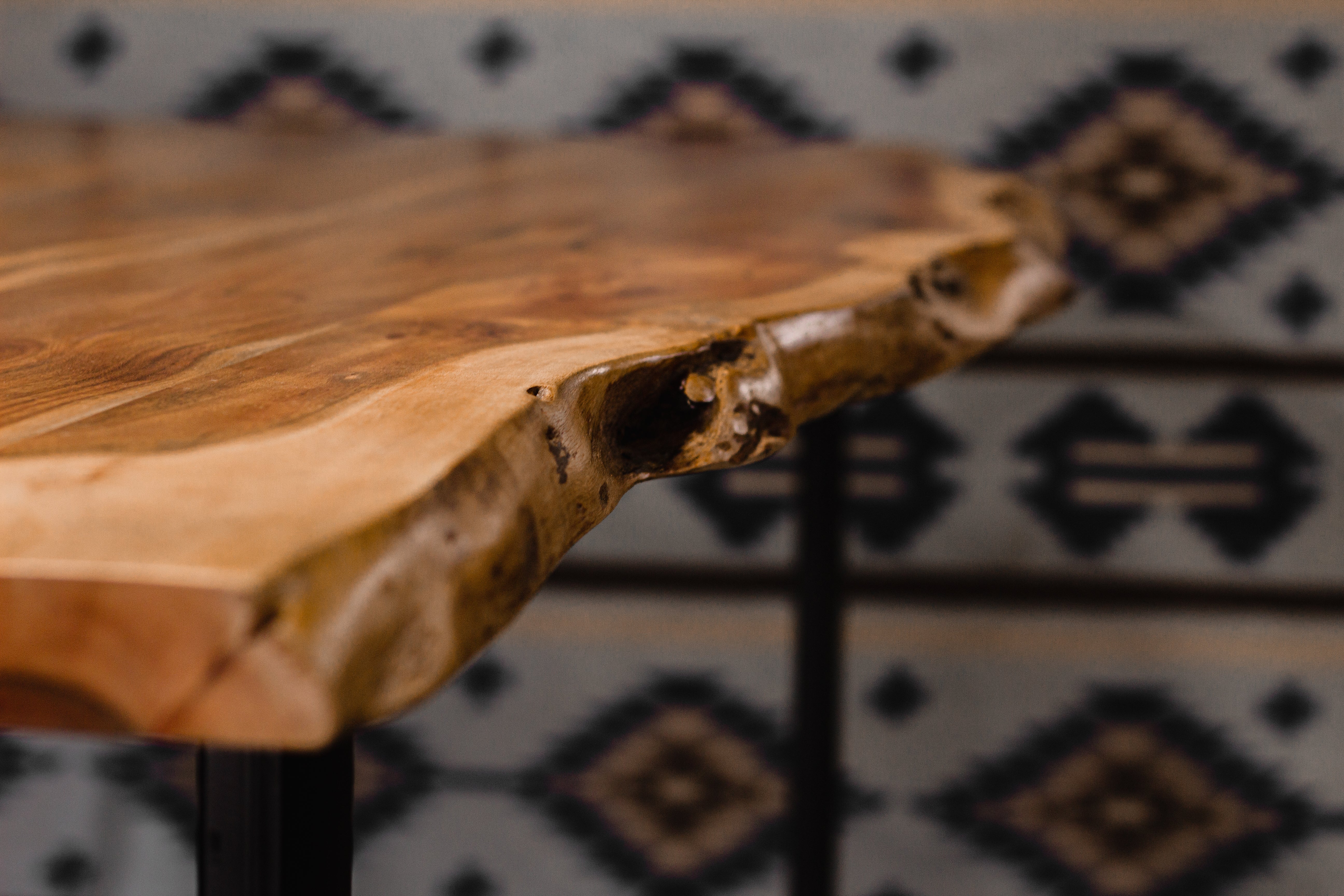 5 Reasons Wood Makes The Best Living Room Furniture
Wood is undoubtedly the star material for our interior design. For several decades it has been used to give style, freshness and diversity to our home. On the other hand, this material has different advantages that make it unique and very desirable when choosing our furniture. But do you really know the benefits of wood for our furniture? Here we tell you about them.
Wood Is a Very Resistant Material
Wood is characterized by its strength and firmness, which is why it is famous in the furniture industry.  Moreover, thanks to its intrinsic quality, it retains all its natural characteristics and qualities. This makes it last much longer and does not require as much maintenance care.
In the market you can find different types of wood furniture with high prices, but this also serves as an indicator. The higher the price, we can assume that the quality is better, and that the wood is not combined with other materials which lower its quality.
 At Casa Suarez we love working with wood. Our craftsmen are responsible for making furniture with quality wood to give your living room a combination of aesthetics and resistance.
Its Natural Beauty Is Unique
The best thing about wooden furniture is that it looks great anywhere. Moreover its different shades make it very easy to combine in any room.
For example, a beautiful wooden table looks natural and enhances your living room.  Its color and aesthetics will give a personal touch to your space and highlight its beauty.
In addition, wood is a material that never goes out of fashion. It adapts to any trend and decoration, and gives us a little piece of nature in our home.
Regulates the Humidity in Your Home
If you live in a climate with a tendency to be dry, your home may experience excess humidity. Fortunately for this there is a solution: your wooden furniture.
They are able to absorb the humidity in the environment and give more freshness to your space. They are ideal to put in places like living rooms, bedrooms, studios or bathrooms.
Easy to Maintain
Although the strength of wood furniture makes it easier to maintain, we cannot neglect it. The good news is that protecting wood is very simple. We've even put together a wood care guide to help you with that. At the very least, you won't have to spend long hours maintaining your furniture and you'll be able to enjoy it for many years to come.
Wood Is an Ecological Material
By opting for a non-processed wood furniture we are betting on a material that does not harm the environment, especially if it comes from a certified origin. Thanks to this, this material can be recycled and can have a new life cycle.
At Casa Suarez we work with different types of wood such as mango wood, which also has a positive effect on the environment. This type of wood comes directly from the mango tree which has a life cycle of approximately 12 to 15 years. When the tree stops bearing fruit, that is the moment when the wood can be extracted to make the furniture.

So if you want to support the environment you can be sure that unprocessed or mango wood is an excellent choice.

Conclusion: a wooden furniture is ideal for your home.
Browse our Casa Suarez website to find the different models we have to decorate and highlight your living room with our wooden furniture.

And take advantage of our promotions to give a new look to your spaces.