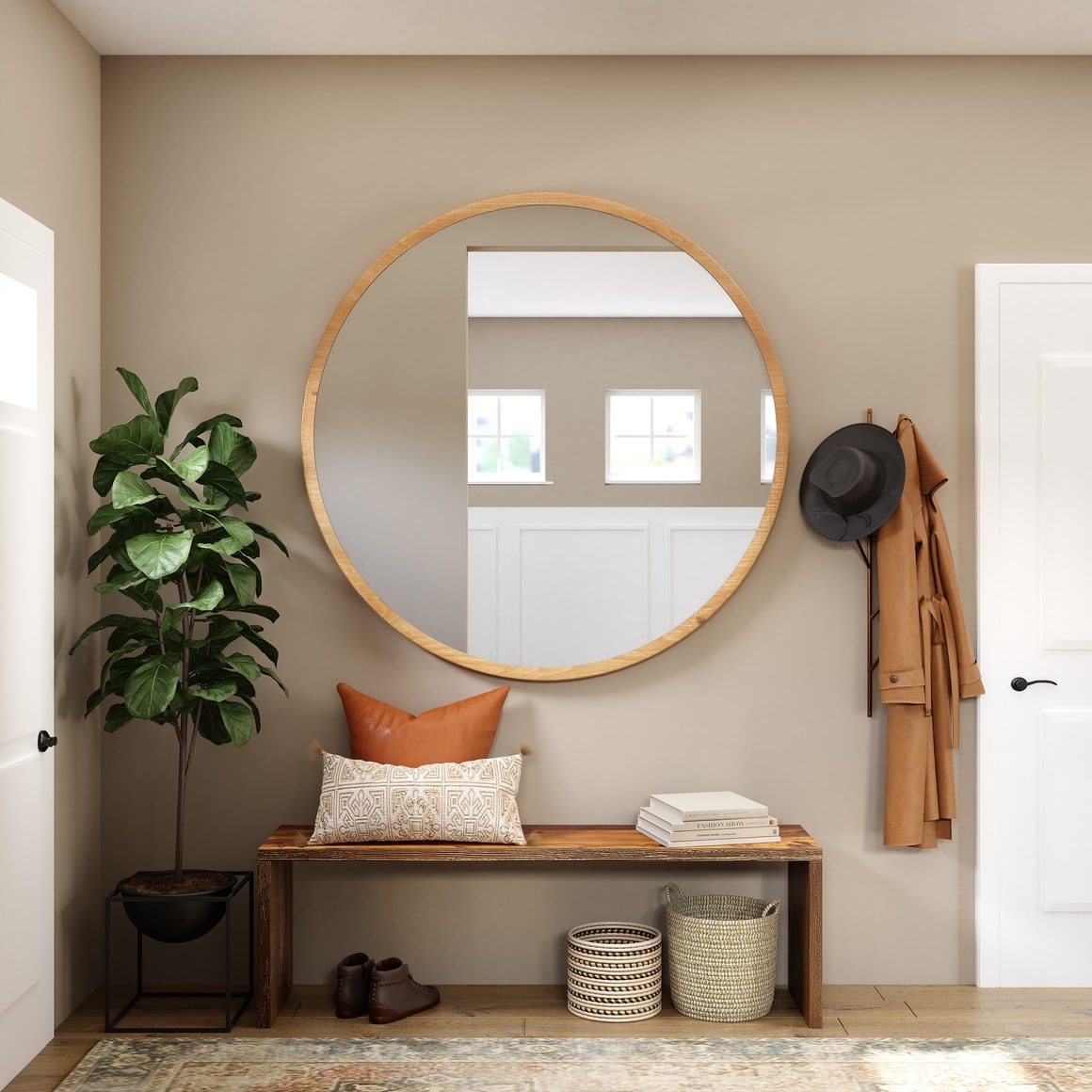 Easy Tricks to Make Your Bedroom Look Bigger
Do you have limited space and want to know how to make a small bedroom feel bigger? In Casa Suárez we have you covered!
In our experience decorating homes we have learned many things about expanding spaces without having to knock down any walls. And as strange it might sound… Redecorating it's the easiest way to make a space feel larger and doesn't cost a ton either, so here are some of our hacks: 
Use Vertical Space
If you're dealing with a small room, think vertical. If you don't have much floor space, use the walls right up to the ceiling! That way, you make the room seem larger. Building shelves that extend from floor to ceiling are a great way to add storage, interest, and visual space to a bedroom. Also, an easy alternative is investing in a headboard and hanging artwork or another decor above the bed, so you take up the full extent of the space.
Lean a Floor-Standing Mirror Adjacent to a Window 
One of our number one small-space tricks is decorating with mirrors, to visually open up a space to the eye. Fill a tight nook in a bedroom with a floor-length mirror to make it appear larger. They are great for adding a functional yet decorative element to any space. Another trick is placing the mirror adjacent to a window (is the best position for it to reflect the maximum amount of light)
Paint the Walls, Floor, and Ceiling All the Same Color 
The movement of light is another important factor in making a small bedroom look bigger. If you feel hemmed in by the four walls of your bedrooms, make them "disappear". Paint the entire room the same color! The floor and ceiling included will create a more open feel.
 Keep Your Furniture Slimline
And finally, keep it relatively simple with the rest of your furniture. It's easy to overwhelm a small bedroom with furniture, so really think about what pieces you REALLY need in the space and if anything can be multifunctional. If you have a small bedroom with limited space is limited, it's extra important to be very intentional with every furniture item you include. Avoid anything that feels bulky or overwhelming. 
We hope that all these tips by Casa Suarez have helped you and that you can implement them if you have a small space. If you liked these tips follow us on Instagram for more ideas like these.