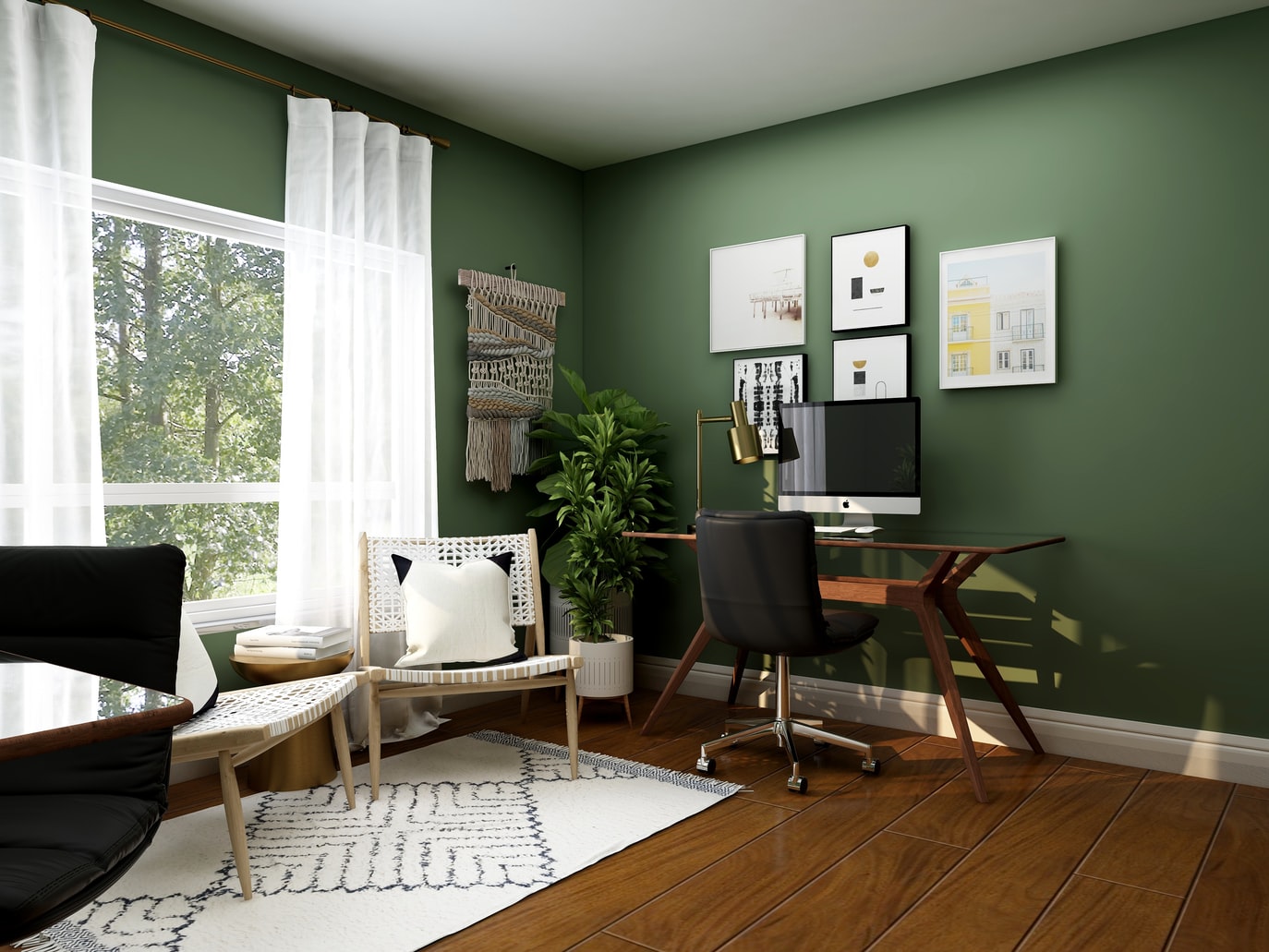 Your Ultimate Guide to Creating a Zen Space
The older we get, the more we realize that peace and calm are important factors in our lives, that is why we want to reflect a zen atmosphere that makes us feel comfortable in our home, helping us to recharge with positive energy every day. That's why we have created an ultimate guide for you to create a zen space.
Let's Start With the Entry 
Believe it or not, the entrance is a very symbolic place since it is the portal that leads us to our home. Therefore, we must take into account what energy it transmits to us when we are there and what is the first thing we want to see when we open the door.
In Feng Shui, for example, it is recommended to place plants in the entrance, or decorative tables that give balance and harmony to the space. It is not recommended to face two doors as this could stagnate the energy.
Give a zen aspect to your living room
For this, you need to be very conscious of the furniture you choose for your living room. You must choose shapes that allow the energy of your home to flow. Also, light colors illuminate your spaces and materials that balance your living room, for example, natural wood, metal, plants, or ceramics.

The best host according to Feng Shui for your living room is a table. Whether it is a coffee table or a console table, this will decorate your home perfectly and give you free space. Why? Because with this type of surface you transmit to your guests that you care about them and want them to feel comfortable. Therefore, they will only waste good feelings in your home.
Find Peace in Your Room
Sleep is the engine that gives us the energy to carry out all our pending activities. Therefore a zen bedroom will help you to have wonderful nights of rest. You must take into account the atmosphere of your room. The room has to be illuminated, ventilated, and have symbolic objects that you like. On the other hand, your bed is everything. Look for a bed made of a material that balances your space. Natural wood is an excellent alternative for them. You will see how it gives you stability and energy in your dreams. Finally, try to invest in an excellent mattress that will make you feel very comfortable.

You must consider the placement of your furniture in your room, as this will help your space look harmonious and energy can flow easily. Finally, before going to bed forget about your cell phone and treat yourself to some reading time. In Casa Suarez, you will find dressers, nightstands, bookshelves and beds that will give you the best decorating ideas to say goodbye to bad nights and get better rest.
A Zen Decor Will Make Your Workspace Flow Better
Just like your bedroom and your living room, your office must have an optimal structure and location for your work rhythm to flow smoothly. Try that this place has windows, is aerated, has plants or elements that give you calm. It is important to have a wooden desk and a comfortable chair to give you comfort and rest.
Remember that your office is also your source of inspiration and creativity, so make the most of this space to decorate it to your liking.

Finally, we hope that you have enjoyed this blog and have been able to find tips to help you improve your spaces.
Sometimes we don't realize it but our home reflects in many aspects our way of being and living. So take the time to redecorate it, give it a zen atmosphere in all your rooms and lots of love.

Check out our Casa Suarez Zen Collection and give your home that touch that will make you feel at peace when you get home.