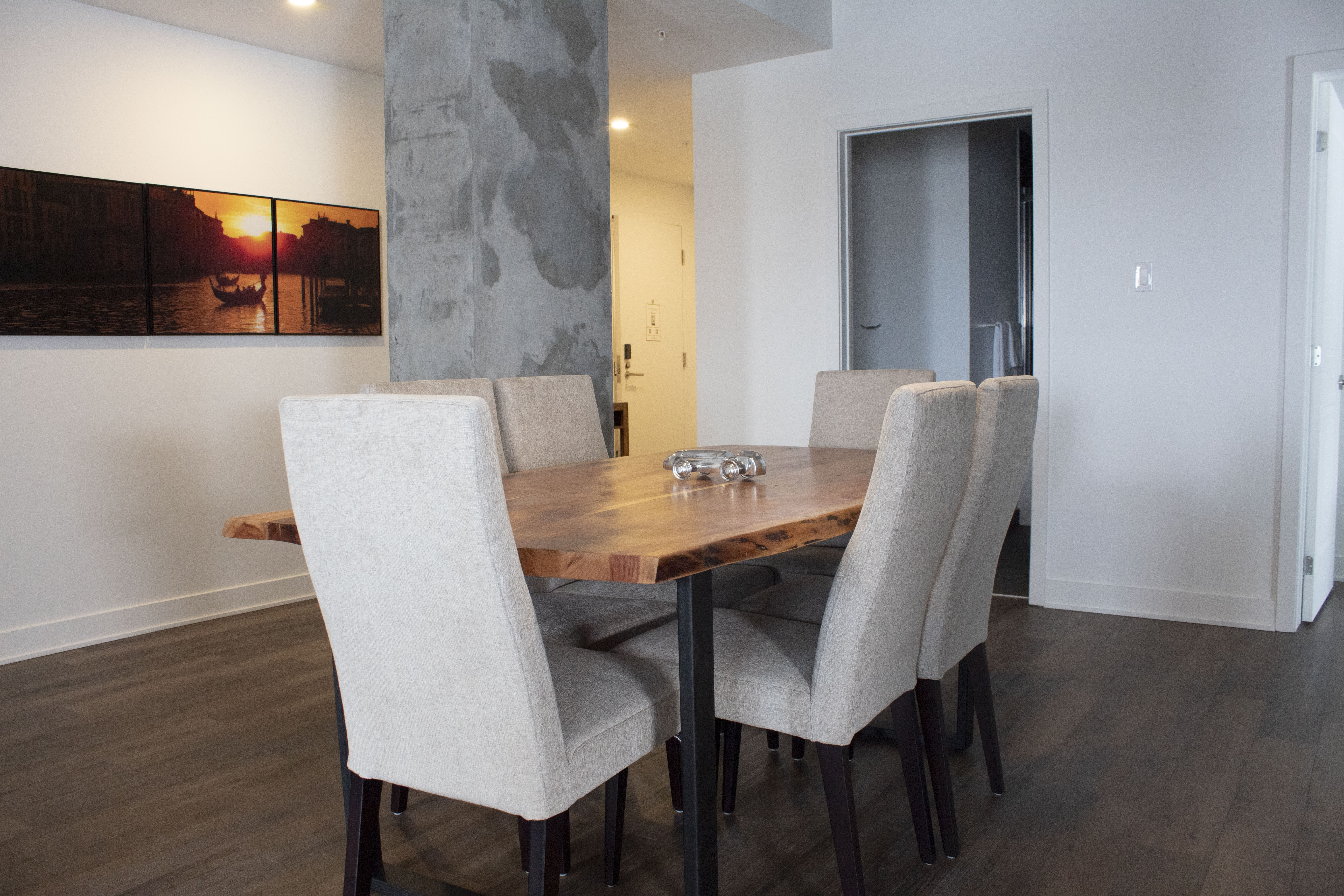 6 Signs You Are Buying Quality Furniture
Buying furniture is not a decision that should be taken lightly, in fact we must think that it can be an investment that will last a lifetime. Therefore, there are key factors that we can identify to be sure that our furniture has a good quality and will accompany us for a long time in our homes. Let's get started!
1. Wood Composition
There are different woods on the market. Some are combined with other materials so that the cost of production and sale is less expensive. This affects the quality and durability of the furniture, as the wood is more exposed to damage. On the other hand, pure woods are very durable and it composition allow them to resist to external components that can weaken it.
2. How the Furniture Is Built
High quality wood furniture is constructed with wood screws or dowels instead of glue, nails or staples. Joints are interconnected with block reinforcement and are properly placed for better strength and support at all corners and angles.
Drawers of cabinets, desks and shelving should be treated with thin pieces of wood placed in the center of each drawer to keep contents clean. Drawers should be easy to pull out and should have "stops" to prevent them from unintentionally sliding out of place.
Furniture legs should touch the floor evenly. You can also do a test by shaking or pushing the furniture to check its construction.
3. Check the Cushioning
Cushions should be easy to clean and maintain. A simple way to detect poor quality cushions is to check if they are made of foam. This material is quickly damaged.
On the other hand, upholstered furniture should have a thick enough padding to prevent the feeling of sinking into it.
4. Look Inside and Outside Your Furniture
Keep in mind that the inside must be as perfect as the outside. That's why it's important to check your furniture before you buy it. If you see cracks, scratches, dust falling from the wood, or dysfunctional colors, this indicates that the quality may not be the best.
5. Check the Paint on Your Furniture
This step is very important but can also be confusing. Bad paint does not mean bad wood. Your wood may be of the best quality but if the paint is not, this can cause the color of your furniture fade quickly or start to peel. Therefore it is important that if you notice this on your furniture you buy a durable paint that will enhance the color of your furniture and will not peel easily.

6. Make Sure Your Furniture Has a Warranty 
Make sure your furniture has a warranty that protects it from any possible damage. This will save you from losing your money and it is also an indication that the seller cares about selling you furniture that has an optimal quality control 
High quality furniture does not have to be luxury pieces. However, keeping these 6 tips in mind will help you identify if the furniture is of good quality.
Think about what use you are going to give to the space you want to furnish and don't hesitate any longer. Remember that in Casa Suarez you can find different collections that will give the perfect touch to your home.