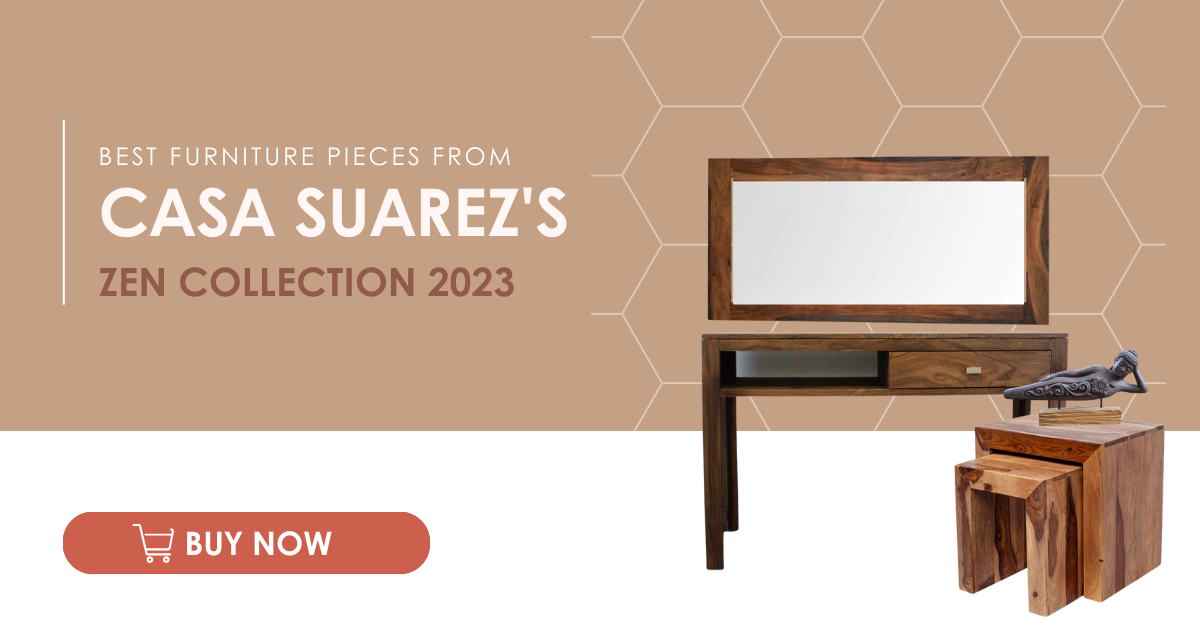 Best Furniture Pieces from Casa Suarez's Zen Collection 2023
Welcome to Casa Suarez, where elegance meets functionality. Our Zen Collection showcases the perfect fusion of timeless design and high-quality hardwood material. Whether you're a B2B partner in the hospitality or office industry, a homeowner looking to furnish your space, or simply a furniture enthusiast, our Zen Collection offers something extraordinary.
Casa Suarez's Zen Side Table Set
Enhance the charm of your living room with the Zen Side Table Set. Crafted from luxurious Rosewood Brown, these wooden side tables are the perfect companions for your favorite sofa or armchair. With their practical nesting design, they effortlessly adapt to your space, making them ideal for entertaining guests. Made with love and care in India, these tables exude elegance and are sure to leave a lasting impression.
Embrace Serenity with Casa Suarez's Zen Headboard King & Queen
Transform your bedroom into a serene retreat with the Zen Sheesham Wood Bed Frame. Its sleek cutout headboard and footboard embody modern sophistication, while the solid Indian Sheesham wood ensures durability and quality. Available in both Queen and King sizes, this bed will be the centerpiece of relaxation and comfort in your space.
Unwind in Style with Casa Suarez's Zen Wooden Coffee Table 
Create a cozy ambiance in your living room with the Zen Wooden Coffee Table. Its Rosewood surface and legs exude a warm and natural charm that complements any decor. This 2-tier coffee table offers ample storage space, ensuring your essentials are always available. The unique patterns across the table add character, making it a delightful conversation starter.
Bring Home Casa Suarez's Zen Collection Today! 
Experience the unparalleled beauty and craftsmanship of the Zen Collection. Each piece is thoughtfully designed to exude sophistication and create a calming ambiance in your home. Made with passion and attention to detail, these furniture pieces are a testament to timeless elegance with a sturdy and long-lasting life span.
Shop Now and Elevate Your Space!
Visit our website to explore the Zen Collection and discover the perfect pieces to enrich your living space. Embrace the tranquility and beauty of Casa Suarez's Zen Collection today.
Subscribe to our website to get an exclusive 10% discount today! Don't miss out.