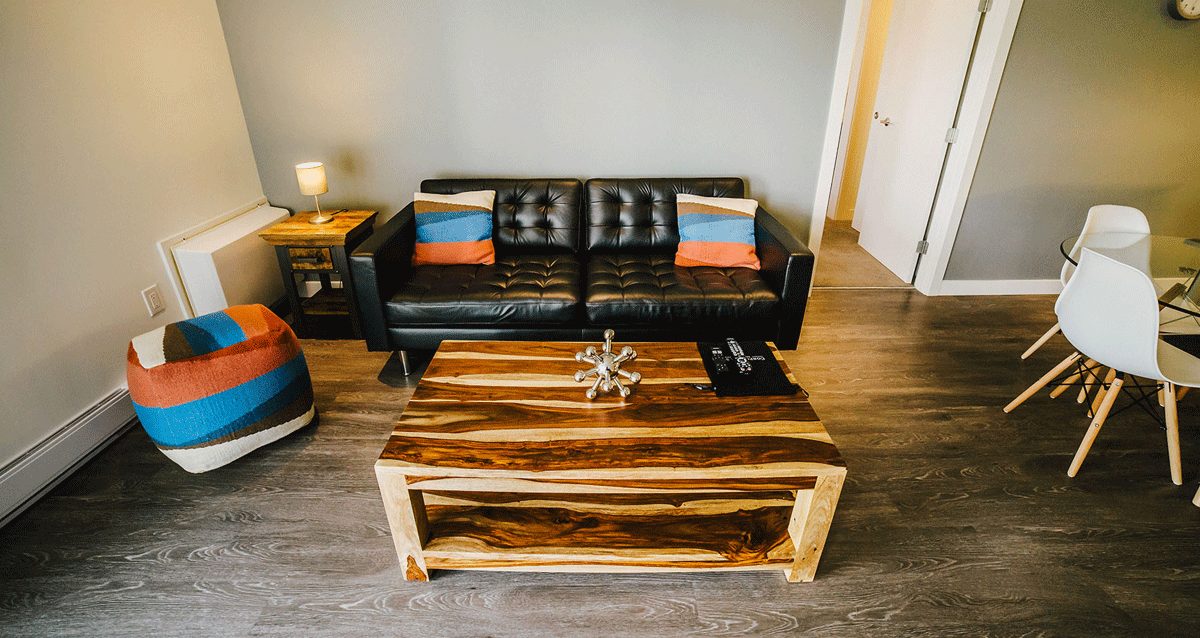 Discover Casa Suarez's Best Seller Furniture Collection
Are you searching for the perfect furniture pieces to elevate your home decor? Look no further than Casa Suarez's exquisite collection, featuring stunning designs and impeccable craftsmanship. We aim to bring timeless elegance and exceptional quality to your living space, ensuring that every piece stands the test of time.
Embrace the beauty of nature with our Live Edge Dining Table. Crafted from natural wood with striking live edge details, this industrial-style table perfectly blends rustic charm with contemporary appeal. The black iron legs add a touch of sophistication, creating a captivating focal point in your dining area. You can choose the perfect fit for your space in three sizes.
Add a unique touch to your living room with our Zen Wooden Coffee Table. With its two-tier design and storage shelf, this table combines functionality with style. The natural wood finish exudes warmth and tranquility, while the sleek lines and minimalist aesthetics create a modern and inviting atmosphere. It's a versatile piece in two sizes that complements any living room decor.
Make a bold statement with our Casa Suarez Metric Coffee Table. Featuring a wide industrial contemporary design, this wooden coffee table adds a touch of sophistication to your living space. The open shelf provides ample storage for books, magazines, or decorative items, keeping your space organized and clutter-free. Measuring 45x28x16 inches, it's the perfect centerpiece for your living room.
Experience ultimate comfort and style with our Leather Butterfly Chair. This living room essential is crafted with premium brown leather, offering a luxurious seating option for relaxation and unwinding. Its compact size of 27x30x29 inches makes it suitable for various spaces, from cozy reading corners to stylish lounges.
At Casa Suarez, customer satisfaction is our top priority. We take pride in delivering furniture pieces that exceed expectations, combining exceptional quality, timeless design, and unparalleled comfort. Our commitment to excellence ensures that your investment will be cherished for years.
Enjoy the opportunity to transform your living space with Casa Suarez's exquisite furniture collection. Visit our website today to explore these remarkable pieces and more. And as a special thank you for choosing Casa Suarez, you can receive discounts like a 10% off for your first purchase.
Elevate your home decor and create a space that reflects your style and personality with Casa Suarez. Shop now and embark on a journey of timeless elegance. Follow our Instagram for future offers and updates!