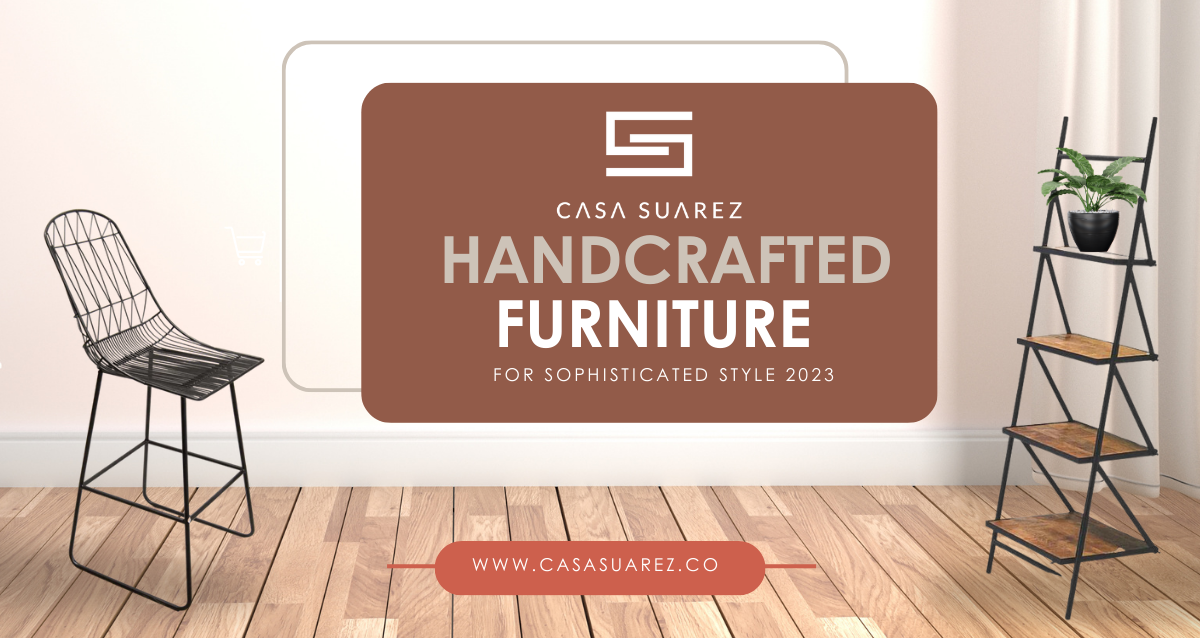 Casa Suarez: Handcrafted Furniture for Sophisticated Style 2023
Casa Suarez travels worldwide to find stunning handcrafted furniture that captures distinctive design aesthetics. Our pieces, from minimalist Scandinavian to rustic Italian, create a unique look for your personality and style.
Invigorate Your Days with the Sleek Iron Barstool
The Casa Suarez IRON BARSTOOL features a svelte silhouette with crisscross iron backing for an artistic, energetic vibe. Running your hands along its smooth curves invigorates you to start your day in your fresh, contemporary kitchen.
Host Refined Dinners with the Stunning Glass Dining Table
The Casa Suarez IRON & GLASS ROUND DINING TABLE transforms dinnertimes into luxurious experiences. Its tempered glass top reflects a candlelight glow, while the matte black iron base provides modern contrast. Laughter and connection flow freely around this centerpiece.
Shelve Books in Rustic Organized Style with the Wall Bookcase 
The IRON RUFF MANGO WOOD WALL BOOKCASE brings your books to life with its solid mango wood planks and sturdy iron frame. Curl up by the fire with your favorite book on its rustic yet industrial shelves. 
Make your home uniquely yours with Casa Suarez's elegant and modern designs. Visit our website today and sign up for emails & exclusive offers to collect your 10% discount while shopping and exploring all our fantastic pieces! Join our community in curating sophisticated styles.