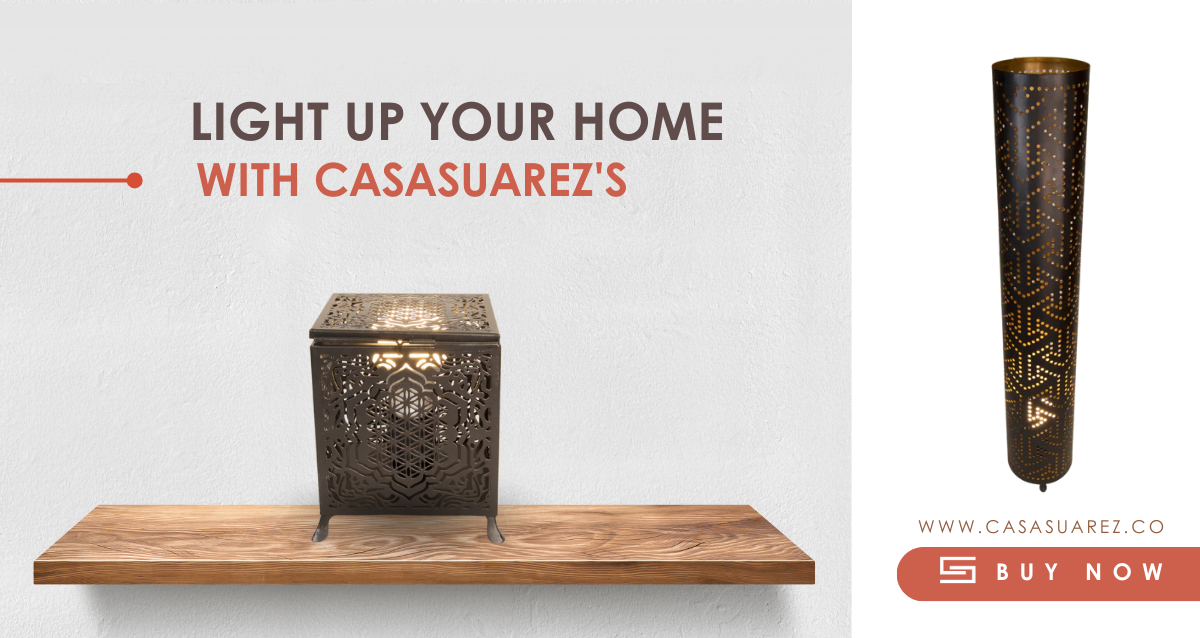 Illuminate Your Home with Casa Suarez Iron Floor Lamp Sultan Cone
When creating the perfect ambiance in your living space, lighting plays a pivotal role. The Casa Suarez Iron Floor Lamp Sultan Cone is the epitome of modern elegance, and it promises to elevate your home's aesthetic to new heights.
A Modern Marvel of Design and Functionality
Standing tall at 118 cm, this floor lamp is a testament to contemporary design. Its captivating decorative punches on the lampshade create a mesmerizing play of light that enchants you. The elongated textile shade, in classic black, boasts a 15cm diameter, while the inner shade adds a touch of opulence with its gold-colored lining.
Craftsmanship That Shines Bright
The Casa Suarez Iron Floor Lamp Sultan Cone isn't just a light source; it's a work of art. Handcrafted with precision, every inch of this lamp reflects the dedication to craftsmanship. The result is a lamp that illuminates your space and adds a touch of sophistication to it.
Versatile and Stylish
One of the standout features of this lamp is its versatility. It effortlessly complements various interior styles, from minimalist to eclectic. Whether you want to add a warm glow to your living room, create an inviting ambiance in the bedroom, or infuse character into your study, this floor lamp does it all with flair.
Casa Suarez Iron Table Lamp: Where Art Meets Illumination
If you're searching for a lighting fixture that's both functional and a piece of art, look no further than the Casa Suarez Iron Table Lamp. Measuring a compact 5x5x5 inches, this lamp is a marriage of aesthetics and innovation.
A Visual Delight
The panels of this table lamp feature a hand-drawn design, striking a harmonious balance between organic and digital patterns. The result is a lamp that doesn't just emit light; it emits artistic expression. It's an exquisite addition to any space that craves a touch of creativity.
The Perfect Accent
Whether decorating your home office, adding ambiance to your reading nook, or simply needing a conversation starter for your coffee table, this table lamp fits the bill. It's more than just a source of light; it's a statement piece that speaks to your sense of style and appreciation for art.
Elevate Your Home with Casa Suarez
At Casa Suarez, your home deserves nothing but the best. Our Iron Floor Lamp, Sultan Cone, and Iron Table Lamp exemplify our commitment to quality, design, and innovation. Illuminate your world with CasaSuarez, and let your home shine with elegance and artistry.
Explore our complete lighting collection at Casa Suarez Lighting and discover how to transform your living spaces.