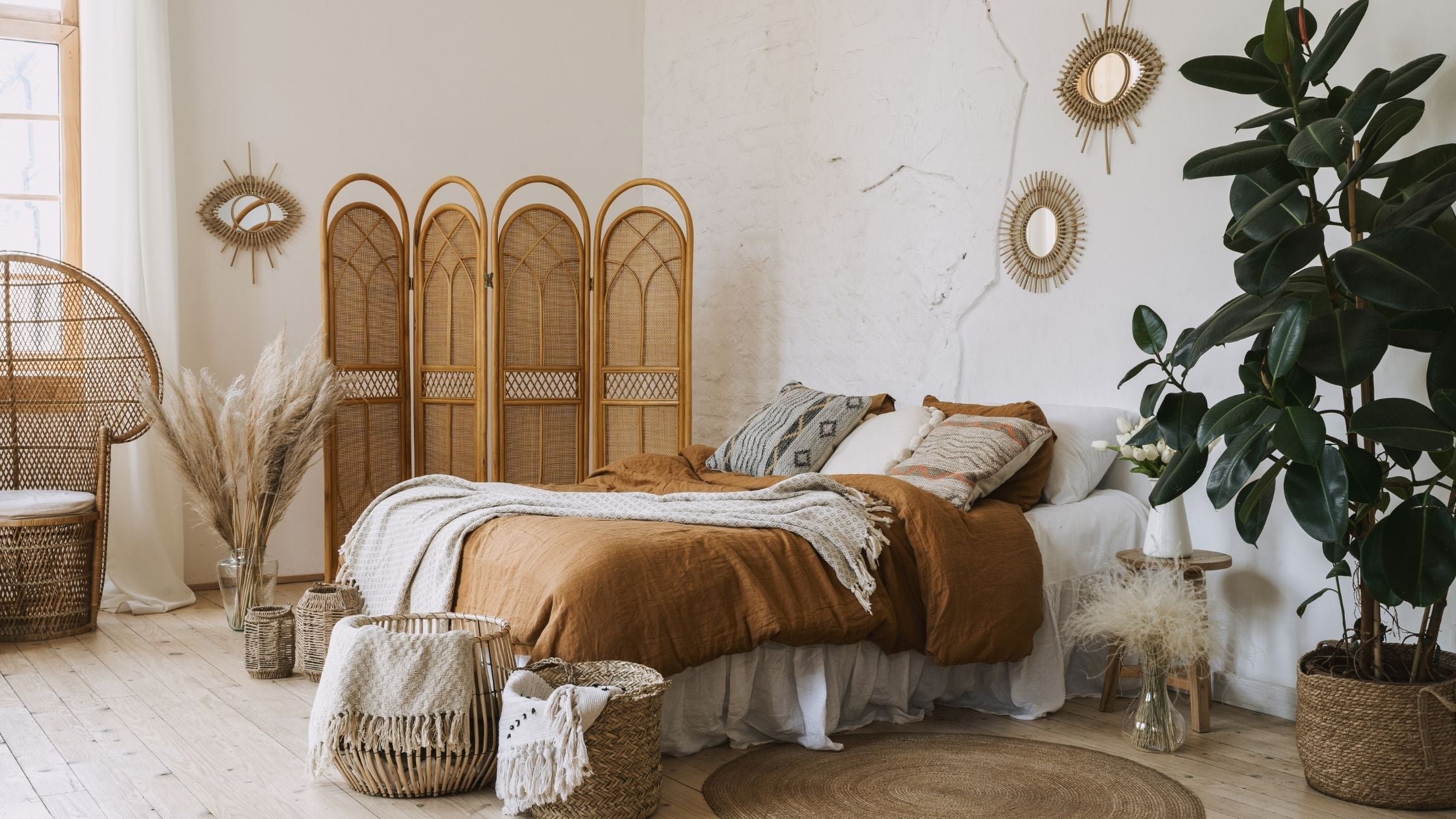 7 Best Tips on How to Make a Bedroom Cozy
Our bedroom is that lite. The most important thing about this space is the tranquillity, comfort, and the warm feeling to be safe and happy at home. Remember that you spend at least 8 hours in your bedroom, recharging your energy and resting peacefully. Therefore, you deserve a decoration that gives you the atmosphere you need.

Our blog Casa Suarez gives you some ideas to make your room the coziest place in your home. Let us inspire you!
1. Your Bed Comes First
First of all, you must choose your bed according to the size of your room. Huge beds in small spaces won't work because they will look even smaller than what they actually are, giving you the impression that you are trapped. 
Once set, we can play with the free space and decorate it to our taste. Your sleeping hours are precious, that's why you should choose a bed that gives you the best rest and comfort. Additionally, you must get an excellent cozy mattress. Although it can be expensive, it can also accompany you for many years and give you the comfort you deserve.
2. Pillows and Cushions 
There is nothing more inviting than a bed full of soft pillows. They are the perfect complement to get a good night of sleep and give that air of comfort and warmth to your bed. Play with the colour of your linens and mix and match your pillows to add style to your bed; use habits and matching colours with your bedding and room. Place them in a way that when you enter your room, your bed will be begging you to lie down on it.
3. Night Lamps 
It is essential to have table lamps to read or watch TV before sleeping. Make sure the bulb of your table lamp has a warm tone so that your eyes can rest and create an environment of calmness. Find your favourite designs in Casa Suarez to give even more personality to your room.
4. Decorate Your Walls
Whether you put pictures, candles, dream catchers, plants, or any decoration, try to induce peace and joy in your room. This will also give a touch of authenticity and make you feel surrounded by all those things you like, and help you relax.
5. Use Curtains 
Before choosing your curtains, consider some aspects: First of all, the colour and fabric. These must match your bed, furniture and other decors in your room. Curtains are the perfect accessory to rest quietly and give your room a delicate and elegant look. Remember that light colours will brighten your room, and dark colours dim it.

For example, having two curtains, a green one on top and a white one underneath, will add a sense of elegance to your windows.
6. Rugs for a Cozy Style 
This accessory will give your bedroom a lot of elegance, warmth, and beauty. You can play with textures, colours and sizes to make it fit flawlessly in your room. Rugs can be handy, especially if you live in a cold place; a carpet will help keep your room warm and cozy.
7. Add the Finishing Touch With Complementary Furniture 
This will depend a lot on the space you have in your room, but it is definitely a great option to make your room look fuller.
You can start with a TV stand, nightstands, wardrobes or console tables. Make sure the material is wood to make your room look warmer and more natural. If you have a larger space, you can also take a chance with a sofa or chairs to add even more comfort to your room.
Enjoy this and much more ideas that Casa Suarez has to inspire you and make your room comfortable, cozy, and beautiful.