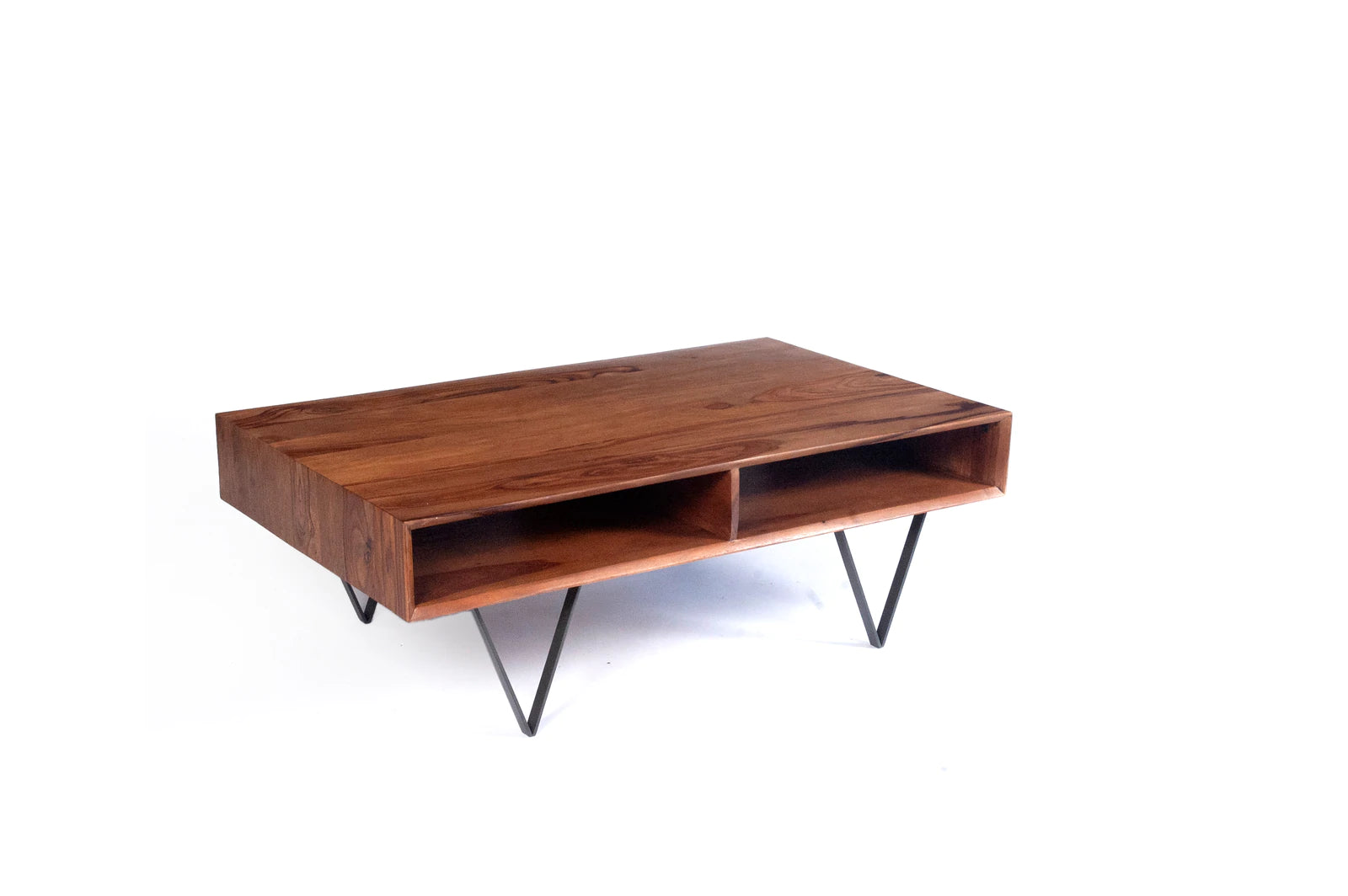 Top 5 Furniture From Our Metric Collection
Today we present one of the most popular collections in Casa Suarez. Ladies and gentlemen, here is the Metric Collection! This type of furniture is designed with durable and resistant woods and is characterized by its timeless, asymmetrical, elegant, rustic, and modern design. Do you already know our collection? If not, we invite you to discover it. 

Our Metric Bed is made of sheesham wood for strength and durability. Its unique style and natural color will make it the perfect addition to your room. Furthermore, This bed features a modern, sophisticated, rustic and elegant design. 
This nightstand is the perfect complement to your metric bed. In addition to brighten up your room with its modern look, you will be able to keep your room tidy thanks to its drawers. The Metric Bedside Table will not only accompany you to sleep, but also to store everything you need to have it at hand. 
Our Metric TV Cabinet is the perfect choice for your home entertainment, with a 2-door design it will provide you with additional space. Free up space for set-top boxes, CDs, DVDs, game consoles, projectors, TV components, jewelry collectibles, and photos. This TV cabinet has ample storage space inside its two doors and shelves to keep items stored neatly away. On the other hand, its elegant design and natural wood color will give a modern touch to your home. 

Share the best stories around this charming coffee table. You can complement it with flowers, tablecloths, plates or any other accessories you wish to make this place your centerpiece for your stories and memories. 
This simple but perfect dining table is the ideal host to receive your family and guests with exquisite meals. The metric table is made with Sheesham Wood which is ideal to maintain its color. Furthermore wood is the best material to give your furniture support and durability. You can choose to decorate your table with a tablecloth or leave it uncovered for your guests to appreciate its beauty. 
If you are looking for an all-in-one piece of furniture where you can store your clothes, make it look great in your rooms and have it for many years in your home, you have just found it. Our Metric 3 Door Sideboard has everything you need to make your home look neat and beautiful.  
At Casa Suarez we create furniture collections that make every room in your home stand out. Visit our website and start remodeling your home.