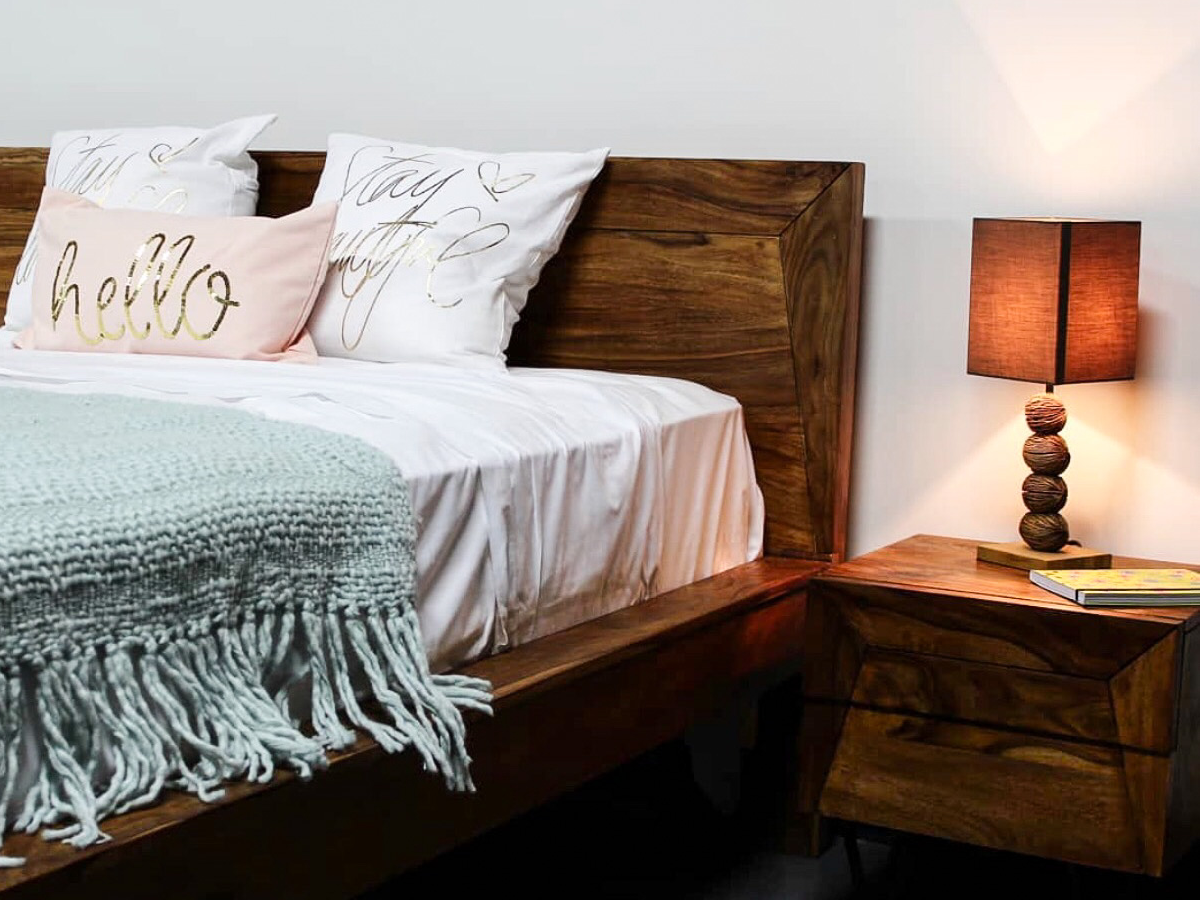 What is the Romantic Style of Interior Design?
Femininity is what romantic style is known for, concurs Burt. "Some crucial traits to imitate are curved lines, occasionally intense colors (consider how red lips are romantic), glittering gold and silver accents, and floral or nature-inspired designs.
Picking the Right Colors
Fashion and home designers are redefining romantic style with modern updates to traditional components like lace, ruffles, and florals. Stylish romance fashion exudes a strong sense of femininity. It is warm but brave.
We have the most amazing modern bed models ever constructed, ranging from solid sculptural bed frames made of rosewood or Indian mango wood to exotic and sustainable natural wood bed designs. Each piece is from salvaged wood from old ships and striking free-form beds made from Suar wood.
Our Zen collection features high-quality hand-made wood beds and entire bedroom collections for the rest of the house. From Coffee tables to nightstands and shelves that are sure to attract the eyes and create a romantic atmosphere through their natural and attractive colors.
The transformation should be astounding when viewed in retrospect!
Maintain Your Comfort.
Consider using Romantic Bedroom Wall Decor.
Choose soft hues.
Add a few decorative items.
Mirrors Are a Statement Maker.
Add some accent pieces.